Virtualization for Control Systems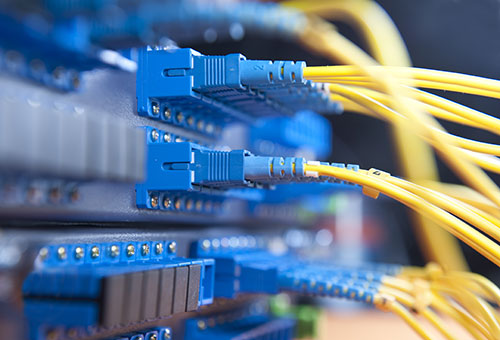 Most automation suppliers are embracing virtual environments. Here are some examples of what they are saying about it:
Rockwell – Virtualization Performance Considerations With Allen Bradley Products
Rockwell – PlantPAx Capabilities – Virtualization
Siemens – Virtual automation with real advantages
Emerson – DeltaV™ Virtualization Hardware
As you probably know, virtualization is the ability to run multiple operating systems on a single host machine utilizing a hypervisor which manages these instances. There are several hypervisor platforms available. The reigning leader, including in the automation marketspace, is VMware which had total revenue of $6.5 billion in 2015 ($2.7 billion in licenses). The open source world commonly uses VirtualBox as a hypervisor or embedded solutions like KVM (which is included in many linux distributions such as Ubuntu). Microsoft has significantly expanded its HyperV hypervisor and since it is included with Windows10 Pro, you will see its adoption rapidly growing.
A complicated Control System example
When setting up a control system there is often the need for a number of servers that may include a "Tag" Server, a Configuration Server, a Visualization Server, a History Server, a Report Server, a Batch Server, a SQL Server and/or an Authentication Server. Depending on the size of the system and the requirements for high availability there are normally bundled in some way on separate computers and, if required, fully redundant versions are configured as well.
A simple Engineering laptop example
Alternately, you may have an engineer that needs to support multiple systems that require different OS versions or different software configurations.
Fortunately, Virtualization can be used effectively for both scenarios. Let's look at some of the issues with using virtualization.
Problems with Virtualization
| | | |
| --- | --- | --- |
| | Control System | Engineering Laptop |
| Licensing | In order to effectively use virtualization, the server images from the manufacturer need to be designed to simplify the management licenses – floppy based or dongle based licenses are problematic. | If the operating system of your VM instance is Microsoft, it is necessary to handle your licenses using a Volume Licensing Agreement. Each VM needs its own license. |
| Performance | The total memory and processor requirements of a virtualized system are significant. Lower performing machines cannot be used, but fortunately, fewer should be needed. | A machine capable running the most demanding scenario anticipated. If there are multiple engineers this means all need the top configuration. |
| Networking | Each VM is like a new computer even if it's running on the same box. All the communication must be designed as if the networking is to an external machine. | Sharing Ethernet ports causes some confusion as they need to be bridged between the VMs. |
Advantages of Virtualization
| | | |
| --- | --- | --- |
| | Control System | Engineering Laptop |
| HW & SW Independence | Since a VM can be moved to a new computer without reloading drivers, this feature significantly protects your investment. It also paves the way for cloud based implementations. | It is very convenient to quickly move a VM from one computer to another. Engineers can easily share responsibilities and manage resources. |
| Modularity | No need to arbitrarily combine server functions. Each server remains separate and can expand as much as needed. Upgrades to server functionality are far easier to implement. | It is highly desirable to be able to only load the software needed for particular target process machine. No need to worry if one configuration is interfering with another. |
| Maintenance | Backing up (cloning) a VM is fast and straightforward. It is possible to test a change to the server and revert back to the prior state if things do not go well. | Temporarily load a VM for a short term task or take an image from the growing pool of online images so there is no need for you to build it yourself. |
It is very exciting to see how vendors and users are taking advantage of the power of virtualization.