The Rime of the Modern Mariner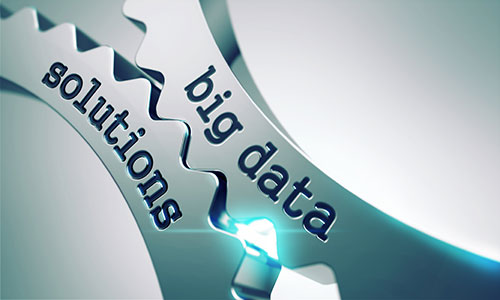 We could say, "Data, data anywhere and not an answer in sight" with apologies to Mr. Coleridge.
Where is the value in data? In a manufacturing/production context, is it in the values collected themselves-the temperatures, accelerations, pressure readings, etc. that are sensed and recorded? Or, is it in the planning and selection of the targets, schema, and methods for the collection and the associated determinations leading to the systematic and organized means of their capture?
Or is it in the analysis and synthesis of their aggregated meaning? Lastly, is the value found in the distribution and reporting of the accumulated results, its application to the management of the measured devices, processes, and resulting production? The unsurprising answer is a resounding "Yes, all of the above."
Taken individually, each of the four options suggested above represents but a token glimpse of the real value. Some of them are interdependent. But without thoughtful, deliberate, and experientially supported and strategically implemented execution, much opportunity is lost, meaning is obscured, and erroneous conclusions are increasingly likely.
With today's increasing availability and demand for data, the rush to gather can outpace the means to fully harvest the full meaning and value of what is out there. "Big Data" and the industrial Internet of things (IIOT) are becoming more realized and incorporated into more producer and manufacturer strategic and tactical business plans. Budgets, departments, and individuals are stretched thin, venturing into new territories. In many cases this often strains not only the planners and implementers, but also the patience and tolerance of senior leadership teams.
How do you avoid both the "paralysis of analysis" that causes the deer in the headlight phenomenon, as well as the prodigal rush to "spend and bend" in which you max out your corporate funds and personal credibility? The middle ground that reaps the greatest data-driven value with the highest probability for success is to plan, partner, and assess.
Plan for the management needs of your asset owners (physical plant and production teams) and your leadership. Start with your KPI's (Key Performance Indicators). Align your organization's metrics and your assets' variables. Consider the parameters at your disposal, from the knobs and dials in your processes to the make-up of the people on your team. What data do you care about — Yield? Scrap? Speed? Quality? OEE? Cycle times? Draft a scheme to understand and capture the data that make up that picture and go get it. Next organize the process into phases that represent logical steps that can be reported on.
Each phase makes sense on its own; so describe the inputs and outputs and the measures that matter. Observe instruments and measure. Attack it in a manner that allows you to correlate the data you've gathered with the measures that matter. Understand the relationship between what you measure and your desired outcomes.
When you have understood what your process produces, and what dashboard reporting is required for your stakeholders (you know because you or your experienced partner — internal or external — surveyed them ALL), then you are on your way. You are collecting meaningful data in a strategically organized way, leveraging the voluminous results in history files and producing forecasts, simulating outcomes to experimental improvements, and realizing quantifiable gains because you planned it that way. Asset and company management will be able to call upon real-time views of operational performance to better inform decision-making and future planning. Doing all of this with an experienced partner will reduce your risk, speed your return on your efforts and investment, and leverage the practices cleaned from others.
Build on your big data successes and plan to discover aspects of your people, processes, and technologies that are currently only zeroes and ones in your shop, factory, or test center. Turn that data into actionable information in the hands of those who can use it and act on it. And enjoy the ride!