The Manufacturing Business of Beer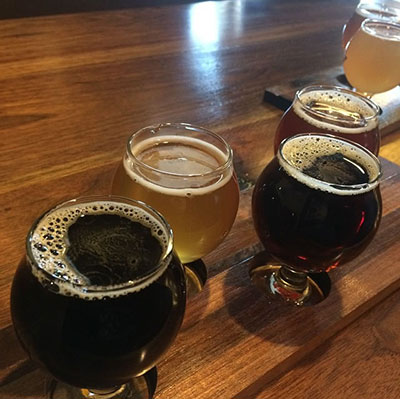 It is remarkable the number of beer brands that are emerging. At nearly every bar there is a tap that you probably don't recognize. Taking a peek at the brewer's association website www.brewersassociation.org there are several market segments contributing to beer production:
Microbrewery – makes less than 15,000 barrels/year selling off-site
Brewpub – a restaurant brewery that sells 25% on-site
Contract Brewing – a company that markets and sells beer that it has made by others
Regional Craft Brewery – an independent regional brewery with over 15,000 barrel/year
Regional Large Brewery – makes more than 6 million barrels/year
And these are the numbers fueling the beer diversity you are seeing in the United States…
2006 – 370 microbreweries, 989 brewpubs, 50 regional
2010 – 620 microbreweries, 1,053 brewpubs, 81 regional
2014 – 1,871 microbreweries, 1,412 brewpubs, 135 regional
To say that this is driving local business and politics looking to capitalize on the growth is an understatement. Here in NY State, a farm brewing law from 2013 requires at least 20% of NY grown ingredients in order to have a "New York State labeled beer"; this goes to 60% in 2019; and finally 90% in 2023. This law closely models a wine act that tripled the number of NY wineries. There is a large impact on the farming and processing activity of barley and malt in NY to meet these new demands and Cornell University is actively working to help improve yield and quality in our local climate.
On the production side, Optimation has had the fortune of working at brewing facilities for many years, including a couple of the largest regional breweries and at a number of microbreweries. In fact, a director of engineering from a brewery moved over to Optimation over a decade ago after appointing his successor and then subsequently went off to start his own business in the purification of water.
For large breweries, the task of brewing millions of barrels of beer creates processing, filling and packaging requirements that are extremely demanding. Recipes used in production will draw from enormous silos and aquifers into large brewing tanks. They need to be closely monitored for quantity and timing of additions under the watchful eye of a brew master who is concerned about getting the desired drinking characteristics of the beer. Once a successful batch is complete, filling lines are capable handling up to 1200 bottles per minute. These machines achieve these high speeds despite the beer's propensity to want to foam.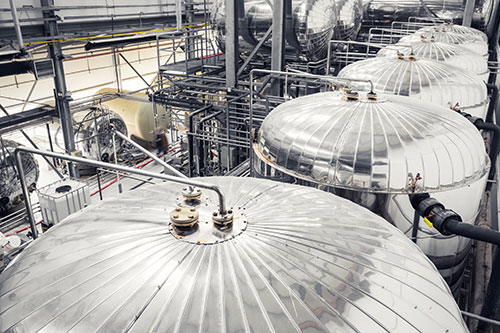 Finally, the product is packaged in a seemingly endless number of configurations and labels. Much of the work we have gotten in the last year has been to route and reconfigure the packaging paths used in production to handle a much wider variety of brands and package sizes. It is more efficient to share a large number of brands over a fewer number of packaging machines as opposed to dedicating packaging lines to the traditionally high volume production lines.
Controls suppliers have developed tools and initiatives to assist in the production or beer and its new challenges. One popular solution from Siemens is called Braumat. And Rockwell has a whole series on best practices in the brewing industry including case studies like this one, Craft Brewer Increases First-Pass Yield and Throughput with New Filling Equipment. Also, Wonderware has an MES for Brewing eBook available – "The secrets to a profitable brewery".