Summer Shutdown Plans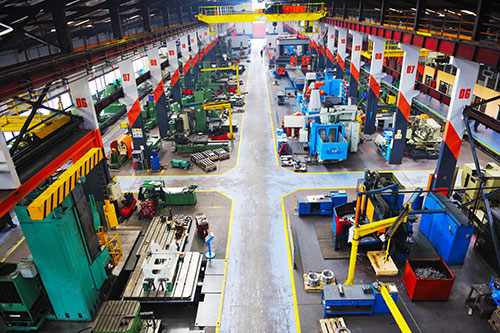 It's that time of year when many companies begin to plan for their plant shutdowns. Summer shutdowns predominate in the world of manufacturing. Historically, summer was selected as the time to hold plant shut downs because this made it easier to do vacation scheduling and at the same time allowed an extended time frame to carry out preventative maintenance that couldn't be worked into otherwise busy production schedules.
The length of the shutdown varies with the type of plant and equipment involved and of course not everyone in the plant gets to take those weeks off. That time off is typically for the production line workers while the maintenance staff have to work longer hours to get all the maintenance done as quickly as possible. It isn't unusual for the plant to hire outside support to accomplish all that is required within the timeframe. Large crews of field machinists, electricians, welders or pipefitters are often needed to supplement the plant's maintenance staff.
Most shutdowns last one to three weeks. In some industries, the shutdown period allowed for production or product changes or retooling for a new model year. Since down time means lost production and lost production means lost revenue, keeping the shutdown short and maximizing the maintenance and upgrades made are important.
At Optimation Technology we are focused on manufacturing. Our primary goal is to improve US manufacturing processes to make us more competitive in the world and to provide more US based manufacturing jobs. While we design and build many new manufacturing lines, we also are involved in many upgrades and enhancements and production improvement projects.
Our model for providing services is different than that of many of our competitors. We employee engineers trained in most aspects of manufacturing production and the skilled trades capable of implementing most manufacturing changes. Now is the time of year when we begin scheduling blocks of labor support to help our clients with their summer shutdown efforts.
As our clients plan for production enhancements, equipment replacement or repair, retooling or just tweaking of existing lines, we work with them to make certain all of it happens on schedule and effectively so that when the shutdown ends the plant is ready to run better than ever.
How will you be spending your summer? If you work in a facility that requires a humming production line, chances are a summer shutdown is part of your plan. If your shutdown plan requires two or more shifts to complete your maintenance and upgrade action list, we can help ensure your success. Summer shutdowns can be a part of your continuous improvement process. It's time to start planning!