Service Call – Clock of Nations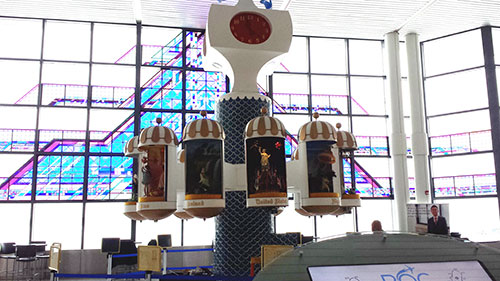 Last week, Optimation's skilled tradesmen were called in to the Greater Rochester International Airport to troubleshoot and repair Rochester's beloved Clock of Nations, a functioning clock/work of art that once called Midtown Plaza home. Optimation was involved in the project to dismantle, refurbish and relocate the clock back in 2008.
Troubleshooting showed that a few motors needed to be replaced, and the team got the clock up and running properly again. We're honored to have a hand in keeping this local treasure alive and well in Rochester!
{{cta('0dfb0ead-623f-4d47-8cdf-d62b2df78c59')}}
Here's a video of the clock in motion: