Manufacturing and the Internet of Things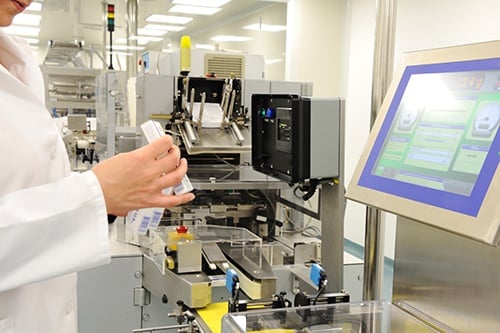 The Internet of Things or IoT has been around for a long time but it has only recently reached mainstream as a term so that a majority of the population, if not everyone, knows something about what it means. There is a unique version of the Internet of Things known as the Industrial Internet of Things (IIoT) or Industry 4.0.
IoT was first introduced in 1999. Physical objects were made "smart" and connected to the internet, allowing communication and control from remote locations. It all began with simple things like smart houses, programming or changing the thermostat. It moved to automobiles and navigation, weather and traffic. Later it went to industrial applications. Industry 4.0, which became IIoT, was first introduced at the Hannover Fair in 2011. The 4.0 signified the fourth industrial revolution. The first being viewed as the use of water and steam to mechanize production, the second mass production, and the third being the digital revolution.
There wouldn't be IIoT if there hadn't been the IoT first. One built on the other. IIoT is the basis for increased product customization and higher flexibility while at the same time allowing stronger consumer and supplier impact of automated processes. It is predicted to be the new manufacturing standard for the new future. Many are asking how far along has it come; how many factories use the IIoT functionality effectively and how far from a universal effective use of IIoT are we?
There are a multitude of alliances, consortiums and industry working groups dealing with the IIoT and helping bring it mainstream in the market place. Most major manufacturers of instrumentation and automation devices have come on board and sell devices utilizing the technology. The value of IIoT is that everything down to end devices including sensors and controlling elements can be accessed using the Internet. All of this allows for a highly responsive, adaptive and easily manipulated infrastructure. Of course all of this power does not come without costs and risks. Cyber security and the risk of hacking and outside disruption is not the least of these. Manufacturers want to be ahead of the curve with product development and time to market. At the same time, they do not want products that fail to perform.
All the major automation manufacturers have invested in and released IIoT products. This includes ABB, GE, Rockwell, Siemens, Yokogawa, National Instruments, Emerson, B&R, Cisco and many others. On new Greenfield projects these products can be specified, mixed and matched and integrated into a single system. Retrofitting an existing factory is not as easy. A few IIoT devices in a factory with Ethernet or even 4 to 20 mA connectivity on the remainder does not provide much advantage. To gain the improvements and productivity promised by IIoT, new factories need to be built or old ones extensively modified and upgraded. There is a steep capital cost in doing this and for many companies, IIoT is the promise of the future and the future is not here in many manufacturing plants yet.
At Optimation we design, fabricate, install and maintain automated manufacturing plants. It's always our goal to provide state of the art and most effective and efficient plant possible. Increasingly this includes implementation of IIoT devices and functionality.