Made in America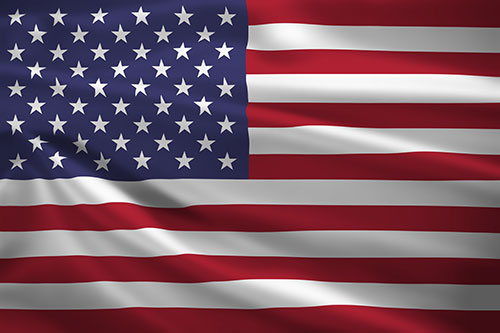 This week we celebrate 240 years of independence as a nation. One of the driving motivations for independence was a tariff imposed on imported goods, beginning with tea. An initial outcome was to produce goods in the United States. We went on to become a great nation of innovation and manufacturing and automation. Manufacturing was one of the driving forces which led to our prosperity and created many well paid jobs and a thriving middle class. In recent decades this has changed. American companies have increasingly moved manufacturing plants and manufacturing jobs offshore to other countries. The initial basis for doing this was cheap labor. Cheap labor is not typically enough to justify this trend any longer. In many industrialized nations, the cost of labor has continued to rise, while the offshoring has driven labor rates down in the United States. The cost of manufacturing is made up of material, energy, labor and transportation. In our global economy, energy and material prices are similar worldwide. Shipping and handling costs can often overcome labor savings, especially if the US manufacturing plant is highly automated and efficient in its labor utilization. A fifth component comes into play: taxes. Many manufacturers (and other US firms) locate off shore to avoid US income taxes. There are many countries that serve as tax havens and make foreign manufacturing very attractive, especially if the end client base will be in another country.
At Optimation our passion is improving and growing manufacturing in the USA. One way we do this is by designing and building efficient, automated manufacturing plants. Our goal is to reduce the cost of American manufacturing by being innovative in our approach. There are other reasons for doing this, not the least of which is creating good jobs, both for the design, fabrication and building of these plants but also to create jobs to maintain and operate these facilities.
MadeintheUSA.com is a website that lists the many reasons to buy American made products. I will list only a few of the facts they provide. Some of their statistics are eye-opening. They state that "If every American spent an extra $3.33 on American-made products, it would create almost 10,000 new jobs. And, if every builder used just 5 percent more "Made in the USA" materials, it would create 220,000 jobs. This is the perfect example of how we truly can make a difference with an action as small as buying products that have the "Made in USA" tag on them. They also say that "Each manufacturing job trusted to one American citizen creates jobs for an additional 5 to 8 Americans. According to the Manufacturing Institute, every dollar generated by American manufacturing provides an additional $1.48 to the US economy."
As we celebrate Independence Day it is an appropriate time to establish a stronger grasp of our own economic independence. Let's look for our own opportunities to buy and use products made in the USA and help to create additional well paid jobs for others in the USA and improve our economy.