Is the Oil and Gas Industry Rebounding?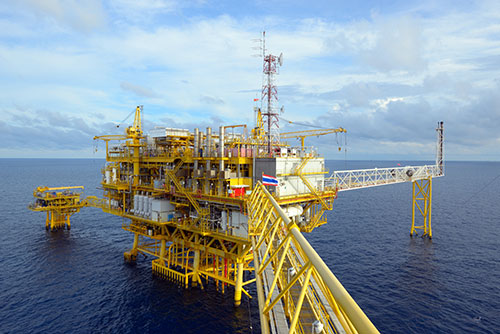 A significant portion of Optimation's business over the past 10 years has come from the world's energy economy. The oil and gas industries in particular were a tremendous catalyst in our company's growth, and accounted for a large percentage of our total revenues especially the period from 2010 to 2015.
During that time we also turned our Energy sights on other sectors, including fuel cells, renewables such as wind and solar, and some others such as biomass. As expected, we are making inroads there albeit not to the same extent we were succeeding in oil and gas. Despite that strategic turn, the ensuing rapid downturn in oil exploration and services hit us hard.
If you've bought gas at the pump recently you've noticed the rise in retail prices. Also, market watchers point out that the crude oil prices per barrel have climbed steadily over the past couple of months and are now at about $46 per barrel — 50% higher than they were not too long ago. While these are still far below where prices were two years ago, there is speculation that we may be in a bit of an industry rebound.
We are seeing a noticeable uptick in companies re-awakening and refreshing their previous investments, and dusting off plans for new investment in their exploration and technology tools. Testing systems are again being requested, and the gas sector in particular seems poised to make a steady return. There is a sense that this pick-up in testing in particular reflects some degree of confidence that equipment will need to be enhanced and updated, as much of the stock has been idle these past two years.
We have been building complex, highly capable stationary and portable large scale, high-pressure / high-temperature testing systems for drilling tools and other apparatus. These assets are very unique, expensive, and complicated, and provide great innovation and improvement opportunities especially for the service companies. The abrupt halt caused ripple effects not only throughout the industry but also to custom integrators such as us.
We have clients around the world from Dubai, China, Malaysia, Singapore, Europe, and all over North America exploring various paths to re-commission dormant systems, and design and build new systems that had been put on hold because of the slowdown. Also, some relatively new players are entering the discussions, checking in to determine if there is bandwidth for newcomers with special innovation capabilities amongst the big traditional players. Our expertise, particularly in the high-pressure domain where tools and devices are subject to conditions simulating the subsea and underground processes they will encounter, is again increasing in demand. This will no doubt trickle down into the component suppliers of pumps, drives, software, data acquisition systems, motors, and high-performance fittings and other high-tech subsystems.
Watch your newsfeeds to see what the crude oil and retail markets are saying, and pay close attention to innovations that are being promoted in the industry, as these no doubt are getting tested and proven out by systems that may be developed by Optimation and our clients. It's rewarding to be such an integral part of our global infrastructure, and bringing to market new, safer and higher-performing technologies to improve industrial activity and individual lives around the world.