How to Plan for Emergency Downtime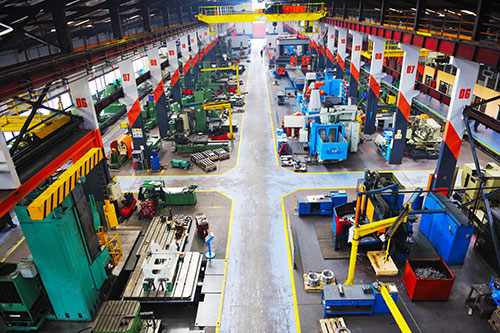 Emergencies are never scheduled to occur when it's convenient or when we're ready. But you can still be prepared, and planning for emergency downtime is worth the effort. Here's our advice for how to make sure that you can handle whatever comes your way.
Prints. Have prints of your existing system on hand. You'd be surprised how many factories don't have prints on hand. You'll waste a lot of precious time tracing things out. There's a safety risk, because you won't know about certain hazards. LOTO (Lock-out Tag-out) procedures are essential and it's a good idea to have these procedures posted at the machine's disconnects.
Inventory. Stock up, label and keep parts organized. Pre-purchase Long lead items so they are readily available. If one part breaks, your whole production line could be shut down until the new part comes in. This happened to a client in the food industry who experienced broken air foils in their ovens. Three of the four foils had broken. The whole line was down, and the only way to get the line back up and running was to ship new foils back from the manufacturer in Italy. Luckily, our sheet metal fabricator ordered some metal from our vendor, and fabricated new foils in our shop based on the unbroken air foil.
Contact Info. Produce an emergency call-in list with contact info of each person who needs to know when something goes awry. This includes your emergency crew for repairs, as well as plant and general managers, and vendors/service suppliers as necessary.
The A-Team. Have an emergency crew on call – key folks from each trade should know that they may be called in during off-hours to fix anything as it breaks. It doesn't hurt to have a back-up crew as well.
Documentation. Have a plan or procedure in place for when you're not there. Emergencies happen during off-hours, and when you're on vacation. How will your backup team know what to do when an emergency arises if you're not there? Make a list of parts and where they can be ordered, for quick and easy reference.
Modify. Know which parts wear out on your line quicker than others. Prepare your system for failure by making modifications.
Maintenance. Preventive maintenance programs will ensure longer life of your equipment. If you can afford it, it will pay dividends.
A piece of equipment shutting down usually comes at the worst times – weekends, evenings or holidays! Prepare yourself in advance to help eliminate frustrations, safety hazards and downtime.