Gearing Up for NIWeek 2016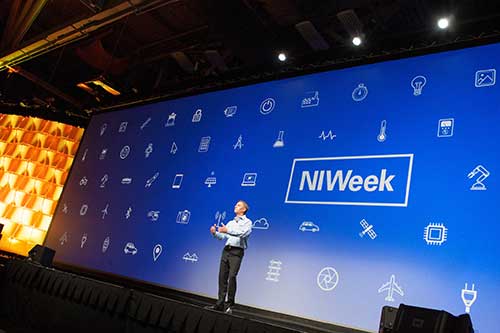 As we are all well-aware, technology is moving at a lightning pace. It's often difficult to keep up with the newest features, capabilities and strategies. As system integrators, it's incumbent on us at Optimation to be current on all of these, let alone being expert practitioners of our full potential.
One of the ways we do stay on top of these is by attending annual summits provided by leading technology developers. One such event is coming up in August at "NIWeek" in Austin, Texas. National Instruments, headquartered there, is the developer of LabVIEW software and related data acquisition, analysis and control systems. They've been driving state-of-the-art technology work, electronics and software for over 30 years.
NI is preparing to share some great things, including RF technology support capabilities in their specialized hardware and systems, and identifying integration opportunities with Cisco, Intel and other technology partners. We will also focus on some new capabilities in vision, semiconductor test, and 5G communications applications. We will deploy as many of these as we can, wherever our project opportunities take us and where we can leverage these new capabilities.
Optimation, as a strategic partner to NI, along with dozens of other partners and thousands of users, will gather to hear directly from NI's R&D, manufacturing, marketing and management regarding new product launches and other business developments. We will spend several days in training sessions, technology discussions, strategy and business planning, and obtain certifications in specialized capabilities.
At NI Week we will be hearing about the new LabVIEW 2016, the latest in the leading family of graphical program interfaces and the library of associated virtual instruments and other related programs and tools. Our participation in projects that leverage our special expertise in oil and gas, medical devices, test and measurement, and process management will benefit greatly from the advanced functionality that LabVIEW brings in this new generation.
Upon our return from NI Week 2016 in Austin, we will be disseminating the news and seeking opportunities to apply all of these advanced features where most appropriate, within our own organization and throughout our client base. We truly look forward to sharing the learning that goes on to broadening our horizons, identifying new ways to produce great results for our clients.