For Manufacturing, Challenges Offer an Opportunity for Change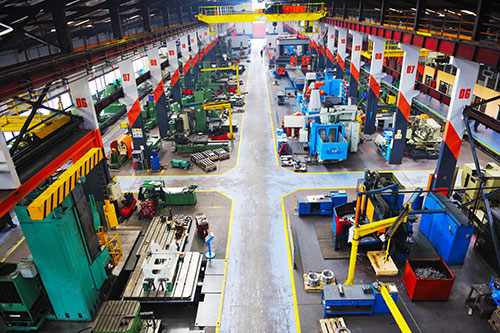 I took advantage of a recent business trip opportunity to not only rekindle my empathy for sardines, but to also read up on some of the goings-on in our high-technology manufacturing world. The rhetoric regarding protectionism, jobs, and our economy in general is ramping up in the face of the upcoming election season. If you are an avid reader, you know that there is much temptation for pessimism, skepticism and all-around gloom.
However it was refreshing to read the following:
"The prospects for manufacturing have never been better," and "prowess in operations and fabrication is a critical platform upon which leading companies can still build their next wave of success and some of them will."
This made me sit up and smile…cautiously. The idea that there are still some innovators and leaders investing in manufacturing was music to my ears.
Optimation's business is primarily in the automation and optimization of our clients' manufacturing and testing processes. We need leaders and visionaries in the manufacturing sector. Whether it's in oil and gas, medical devices, chemical processing or other industries, our services help these leading companies take their businesses to the next level by recognizing and acting on the value of manufacturing to the core success of their business. But it was daunting to imagine that we might be entering a slowdown of proportions not seen in our lifetimes.
I encounter people who are faced more often with demand for cost-cutting and reductions than for opportunities to expand not only their thinking but also their operational horizon. But here was a call to action for innovators in the manufacturing sector.
I dove further into the text, written by well-credentialed and experienced authors, who studied numerous case studies and have solid data behind their assertions. The findings are from a book called Make or Break: How Manufacturers Can Leap From Decline to Revitalization. The authors Grichnik, Winkler, and Rothfeder are with Booz Allen. They published this information a few years ago. I'm convinced it remains true, especially after I kept reading.
While others around me played solitaire or did crossword puzzles on their tablets, I read further and was of course greeted by a cautionary statement:
"At the same time, the manufacturing function will face a formidable mix of challenges during the next 20 years. These include shortages of energy and raw materials, stricter environmental regulations, a wild expansion in product complexity and variety, outdated infrastructures, and a dearth of motivated and capable personnel. It is hard to see how manufacturing units can cope with this cocktail of global challenges if they are treated as the weakest link in their companies."
I see it constantly–the means of production as the awkward crazy uncle that everyone tolerates but wishes they could do without. But this uncle is Thomas Edison, or George Eastman, or Nikola Tesla offering a way to give form to everyone else's ambitions and enable the reality others aspire to. (With apologies to those around us in all the other essential functions that support our businesses–I am just trying to make a point).
Ouch. I return to earth. The bond that my firm shares with these manufacturing companies is one predicated on showing progress and great leaps forward in the face of so many forms of adversity. But I know we're up to it and we are seeking companies who feel the same way and individuals willing to take on the challenge with us. I appreciate the authors' sharing their insights and their learnings. Now we are to put them into action and move the needle on American manufacturing capabilities.
To see more about Optimation's Process and Automation capabilities visit our application and industry pages on the company website.