Fall Into Year-End Planning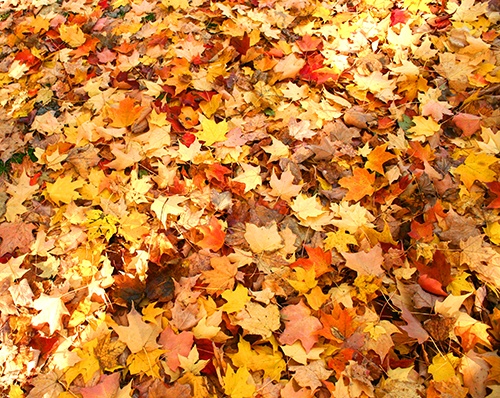 I guess it is time to say goodbye to summer and welcome in all that comes with autumn! It has been an amazing summer, but now the kids have gone back to school, the morning traffic has returned, it's getting dark earlier, and it's getting a little cool for a convertible or rolling all the windows down on the morning commute to work. All of these things signal the next season, not only in our personal lives, but in our work lives as well.
September and October tend to be very busy times in the workplace. The vacation season is over and the dash to the end of the year begins. Many companies that follow the calendar year for their fiscal year are beginning to do some year-end planning. Every business is different but there are a few common themes …
You have capital or expense money that was budgeted for the year and you have to use it or you will lose it. Some might be conserving cash and are hunkering down until year-end to hit your targets, or maybe you are having a banner year and have some funds available to get some projects done before year-end. Another common activity is preventative maintenance or upgrades being planned over holiday or year-end shutdowns. We help clients plan and execute any of these scenarios as each year-end approaches. Now is the time to take a look and see where you stand, and if you have funds available, get those projects in. The end of the year will be here before you know it, and you may lose the funding for projects you meant to get done, but didn't get around to in the frantic pace of summer.
The other season that is upon us is budget season. This is the time that many companies are setting their budgets for next year. This includes not only the normal day-to-day operational and spending budgets, but also should include thoughts and discussions around upgrades, continuous improvements, expansions, and other capital improvements and planning. At Optimation, we often are very busy this time of year with engineering studies for our customers leading to budgetary proposals, as companies contemplate and work on justification of major capital or process improvements to occur in the next year. This is often called preliminary engineering and may yield an estimate with a larger range that will get reduced as more engineering and planning go into it. Planning for this is just as important as wrapping up those existing projects. You want to be able to make informed decisions about how best to spend your capital budgets.
So enjoy the seasonal changes as you close the pool and head out to pick apples or make that family trip to the cider mill, and start thinking about wrapping up the activities and projects you have started at work that need to get done by year end. Then get with your team to brainstorm what is next. Determine if you have funds that need to be spent before year end, or start planning the projects for the next year so that you can incorporate them into the budget. Enlist the services of an Engineering and Design firm like Optimation to help you plan out these events for the maximum benefit.
Happy Fall!
{{cta('ff34ee24-471e-4d2b-829c-ba9cb336bc19')}}