Emergency Maintenance – Who Do You Call?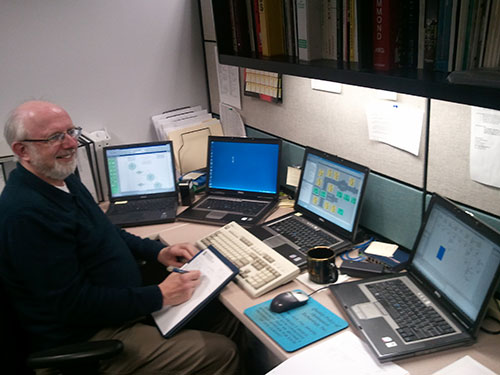 We are a service organization. Our clients are primarily manufacturing companies. But that can include a pretty broad cross-section of companies with a large number of different applications. These range from egg farms to manufacturers of chicken diapers, automobiles or implanted medical devices. One thing they have in common is that at some point in time something in their plant will fail to function properly and they will need service and support. And that is when opportunities for our team of engineers, technicians and tradesmen are created.
Our goal has always been to help clients any time we can with the small problems. If relationship is built around fixing small issues, there is a much better chance of being given larger opportunities later on. A surprisingly high percentage of the service calls we answer are from companies that aren't regular clients. But the goal always is to make a great first impression and open the door for a long term relationship.
For a decade and more we have operated on the moto that we "take away your pain" and encourage people to call us when they have a problem they can't solve. Some clients choose to put a service contract in place and pay to have engineers or technicians on call 7/24. Others prefer to take a chance and hope for the best.
I can remember a phone call from a client saying, "We need someone in the City of Industry first thing tomorrow morning." And I said, "Its six o'clock at night and everyone has gone home." "But planes to the west coast leave late." I called an engineer, interrupted his dinner, and he caught the last plane to the coast.
Our engineers have driven through blizzards, crossed the country, missed holidays, returned from vacation leaving their family behind and scarified in many other ways to answer the call of clients in need. Multi-skilled teams have repaired steam lines, restored power, aligned rotating machinery, welded pressure vessels, debugged malfunctioning software, provided system startup and troubleshooting and replaced critical hardware at all hours of the day and night.
Sometimes the need doesn't have such a tight time frame but requires more specific technical knowledge or skills. We try to find the right person to answer each of those calls as well. Most of the time we can, but not always. I remember a call when the client said, "I need a cup lip rolling expert." We looked for a week or two and finally gave up. Sometimes pain can be too severe, for even us.