Design for Excellence (DFX)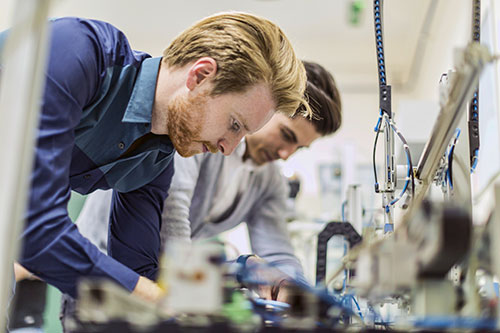 In the journey to revenue and profit there are a couple of ways to look at the development of a new product or technology. Projected profit margins sometimes never seem to be big enough. In the early stages of designing a product, the anticipated earnings from such an endeavor can be quickly wiped away if the manufacturing and production impact is not fully understood. Whether it is a brand-new product or an evolution that results in some manufacturing or production changes, it's important to consider the downstream impact of design changes and product decisions.
Considering only the product design cost, which often pales in comparison to the CAPEX (capital expenses) and the long term cost of ownership, a lot of emphasis gets placed on the cost of pieces and parts. While critical to understand, it can often be misleading without properly vetting against the downstream expenses.
Site preparation, production equipment, tooling, and the material handling necessary for the transport of goods during production can all be flexed in order to satisfy the business objectives for the new product or a process change. When insufficiently considered, or underestimated, these expenses can quickly erase any profit margin that's projected, as they can quickly get out of control.
Similarly, the cost of ownership, including labor for production, the degree of automation included in the production and assembly of product, maintenance and reliability features, etc. can also add up and nibble away at that projected profit margin. On top of the capital expenses, these are sometimes overlooked and can often be significant. So what is the low-hanging fruit to best and fully calculate these factors?
Early engagement is the key. Don't lock out or over-constrain the options available to production. As the product development or process change discussions are beginning, include the manufacturing and production teams. This will shed light on the means to more efficiently handle and manufacture the product, as well as provide early opportunities for considering as many alternatives as possible, casting a wide net to grab the best ideas early on.
Design for Assembly, Design for Test, and Design for Manufacturability (altogether "DfX") are proven methodologies for doing this. Consultants can contribute to that early thinking, being agnostic in our approach, our toolsets, and bring a wide variety of experiences to the development process.
Project Management and Schedule Management — understanding the impact of timing is also critical, again providing an opportunity for specialists to bring to bear options that will enhance the decision-making, and lead to the best profit margins possible. Understanding the sequence and dependencies of decision-making, equipment availability, and time frames for such activities as prove out, commissioning, and validation will help provide a complete perspective on the project's life cycle. Technology risks in product design and manufacturing technology are often studied and qualified; but one of the greatest threats and risks to profitable business is not understanding the timing, dependencies, and schedule implications of proper scheduling.
The world is full of cool and innovative products. The battle to differentiate them and gain advantages in the market should be remembered as coming not only from the design features, but also the manufacturing and production processes that make them possible, differentiated, and affordable.
"Forewarned is forearmed." "Planning is everything, plans are nothing." Whatever your mantra, be sure that your focus includes the means for manufacturing as well as your products' design intent. Consult your production people and invite integrators and consultants to bring in their professional experience, knowledge, and expertise. That makes for a winning combination of product and process.