Automation's Impact on Today's Workforce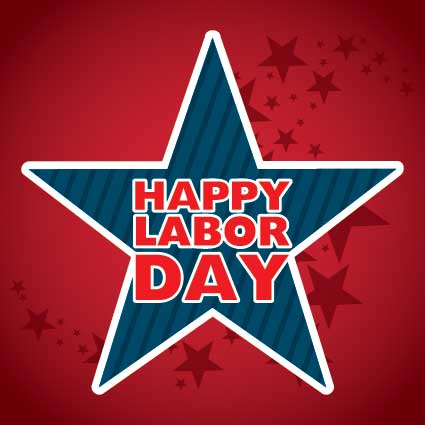 This past weekend we as a nation celebrated Labor Day. Americans observe Labor Day partly as a tribute to those who came before us in the workforce who established principles for equitable pay, safe work environments and reasonable conditions, and other improvements as new paradigms emerged.
Of course Labor Day is also the traditional beginning of fall and the end of summer so it's a good time to take stock of things, and we look here at the role and value of "labor" which today is a lot different from where it was 100 years ago in part because of the efforts of those early pioneers of workers rights and the dawn of the new modern industrial age.
Thinking about what labor is in the context of our New Industrial Age 2.0 and the "Internet of things," it is interesting to think about what constitutes labor, value-add, and automation. Particularly to us at Optimation, these three combine to offer new aspects of our quality of life, operating efficiencies that bring to life technologies and capabilities previously not feasible, and also bringing to market greater economies in delivering food stuffs, consumer goods, and so on.
If the value of labor were only measured in the yards of dirt moved per man hour, or number of items sewn or cut in one hour, then we overlook the technical content of most of today's industrial needs, and diminish the extra value that today's knowledge workers bring. And today's knowledge workers are on the factory floor, on the assembly line, and in the front office, virtually everywhere, tapping into and feeding information in ways and at speeds that are continuously growing. This proliferation of information, and the means to interact with it so ubiquitously and easily, is a major factor in the increasing demand for knowledge or intelligence in so many jobs.
Automation has the potential to provide that connectivity and access, and to touch every one of us, and truly gets to the heart of optimizing production and what makes things happen. We workers, the laborers, are the backbone of our society, as engineers, technicians, welders, machinists teachers, doctors, and others are all moving the needle on our economy and our quality-of-life. Tying all of these together by communications and technology is offering dramatic improvements for those items we mentioned earlier: quality-of-life, operating efficiencies, and workplace culture and safety. Automation takes away much of the drudgery, repetitive, and high-risk and/or low-value tasks. This then frees up our time to be focused on the higher-value-add functions and in safer conditions that enrich our work experience and allow us to contribute in the most meaningful ways.
It was no small feat to change the paradigm of the American industrial sector over a century ago as these movements brought about a work week that was more reasonable, and allowed people to better enjoy the fruits of their labor. Recognizing today's workers, whatever color their "collar," allows us to take stock at least for a moment as we prepare for the coming new season, and the new technologies, products, and challenges that will come with it.