Additive Manufacturing for Industry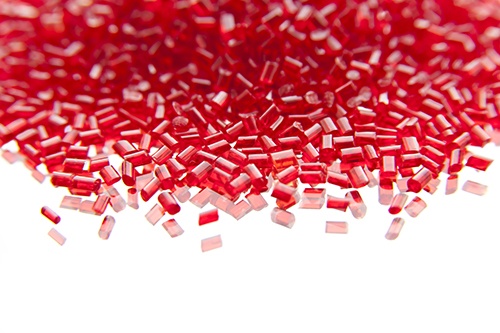 Industrial giant and digital behemoth General Electric (GE) made big news recently with the announcement of a pair of major acquisitions. A pair of cutting-edge Additive Manufacturing (AM) firms from Europe (Arcam AB and SLM Solutions Group of Sweden and Germany, respectively) are being added to the GE portfolio in its Aviation business unit.
More than merely putting trophies on the shelf, this move can be read as a shift in manufacturing paradigms. The global manufacturing sector is moving from a conventional production process mentality of taking blocks of material and removing everything that doesn't look like the desired finished part in an assembly line, or a series of connected but discrete workcells. The maturing (but young) AM capability can be seen as a predictor of more value-add functionality coming from a complete redesign of the way GE products are produced.
No longer does a product have to be assembled from parts and pieces. An entire aircraft engine cowling may be produced in a single workstation using the assembly growing technologies of AM. This novel and innovative approach also causes us to think differently about how we approach production control and the processes that assure Six Sigma (6σ) quality and lean manufacturing objectives. Such 6σ methodologies reinforce and indeed drive the high-performance industrial markets, constantly evolving in their expectations, capabilities, and need for new approaches and enablers to keep up with such technological revolutions as AM. This includes outsides the bounds of the AM "machine" itself.
Not only will "classic" industrial manufacturing (autos, aerospace, etc.) benefit from AM advancements, but also medical device and consumer products will as well. The beneficial properties that AM delivers to sterile fabrication, conductive materials, and many other aspects of these industries will also stand to gain as they continue to employ AM capabilities into their strategies and competencies for more rapidly, safely, and simply producing technologies and devices to enhance and improve our lives. After all, these were some of the earliest adopters of rapid prototyping, rapid tooling, and the other precursors of today's AM acceleration.
Part and parcel of the success of this kind of advanced integrated manufacturing models is the coordination and integration of feeder services such as powder handling and other raw material inputs to the Additive Manufacturing stations. As these systems increase in their capability and their appetite for new materials, tolerances, and opportunities, so will the need grow for optimizing the means by which the supply chain to the systems are reinvented. If not thoroughly and fully considered, then opportunity is lost and inefficiencies introduced that hinder the potential of this new manufacturing process. The gains to be realized will be maximized if the whole system is thought through, including how the product is manipulated in the workcell, along with how materials are brought to and properly managed in that process.
Production and process control therefore takes on a whole new meaning when one thinks about not only how the production flow occurs, but also about the variety of materials, manipulations, and human interactions taking place with the equipment. The old way is not likely to yield the optimal outcomes from this very different manner of manufacturing.
Optimation's experience in material handling in this environment strongly positions us to interface with not only the GE model of digital transformation including additive manufacturing, but also with all of the relative newcomers to this technology who approach it with caution and smaller pocketbooks. Being able to walk before we run, and taking on reasonable challenges with a high probability of success will pay big dividends to those who explore this exciting new manufacturing opportunity.
{{cta('591ab2c6-2b7f-4491-a9c6-de098e7dd047')}}