3D Printing and Innovation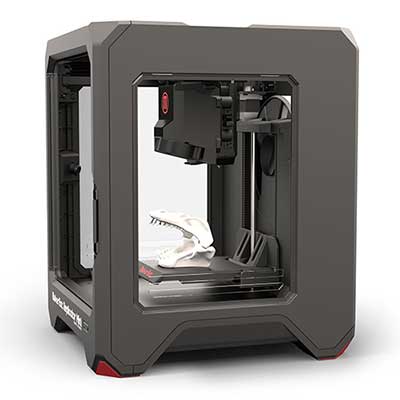 Image Credit: Sam's Club
We hear frequently about 3D printing and all the potential it may have. It's mind bending to look at how far 3D printing has come and how quickly it is moving, making it essential to stay current with developments in technology.
Technology has evolved so quickly that prices are dropping and the diversity of applications is really amazing. It appears to be limited only by the imaginations of the inventors using it. And there are a lot of inventors out there with wild and creative imaginations. As recently as a couple years ago, 3D printing sounded like something straight out of science fiction. The idea that you could use a computer to quickly print and materialize sophisticated or complex objects seemed like magic. But with the price of 3D printers dropping it's becoming more widespread. And it is interesting to note that some of the more creative uses of the technology in the use of 3D printing in the marketplace are not being done by large corporations but rather by small companies or individuals with curiosity, imagination and a bit of determination. At the same time many large companies with huge research budgets moving forward with 3D printing. A survey taken of 100 top manufacturing firms found that two-thirds were using 3D printing for rapid prototyping and production of custom parts. Most of us expected that to be the case.
More interesting are the individuals and small companies using the same technology. One of the more amazing uses of 3D printing is creating prostheses, beginning with hands. In recent years affordable 3D printers and the ingenuity have initiated a revolution in prosthetic devices. Here in Rochester, NY one group is doing exactly that. Jon Schull, a research scientist in RIT is leading one such program. Schull created the online community, e-NABLE. They are enabling creation of affordable prosthetic hands and forearms for less than $100 by connecting volunteer hobbyists, professionals and people in need of prostheses. e-NABLE has already engaged over 5,000 volunteers who have helped at least 500 people around the world. They are not alone in this endeavor. Robohand is an Indiegogo-funded open-source project, developed by a South African man who lost four fingers in a woodworking accident and a mechanical-prop designer from Seattle. Together they created a similar innovation. Robohand is a 3D-printed prosthetic hand, an innovation that lets those without fingers grasp objects.
Many of us heard the news a few years ago that an amateur innovator had printed a 3D gun. Today 3D printing a gun that fires bullets requires almost no skills at all. Cody Wilson was the law student who initially gained fame for creating the first fully functional 3D-printed gun. When he began his project he didn't even know how to operate a 3D printer. But he persevered and in the end it took him less than a year to design and print his first gun. After he perfected his project he uploaded the files so that anyone with a 3D printer could print their own gun. Over a hundred thousand people downloaded the files before the US State Department took down Cody's website. In the meantime, Wilson went on to develop plans to print guns of different models and of higher durability. Some that could fire hundreds of rounds. Today almost anyone with enough determination can print a gun. The legality and risk of doing so depends on what country the individual lives in and what the laws are in each jurisdiction.
Food printing is another choice for many. Beginning with simple applications such as candy the printing of food has become more sophisticated with time. In April a 3D Food Printing conference was held in the Netherlands. This was attended by over 200 companies. But at the grass roots there are lots of experiments. MIT students have built an ice cream printing machine. The US army is looking at options for printing food for troops rather than transporting it all. There is discussion about future airplane food following the same path. Some restaurants are already printing edible objects which can be used to contain other food items and enhance the presentation of their meals. They say that the cost is now low enough to enable them to include edible 3D printed objects on the menu.
3D printing is driving innovation. And you don't even need to own your own 3D printer to get into the "game." There are companies that allow you to upload a design to their website. They will print it and ship it to you. Some of these companies will even help you design the product and create the print file. It is hard to even imagine what the uses for this technology will be in a couple more years.