Year-end Wonderings and Miracles: 3 Questions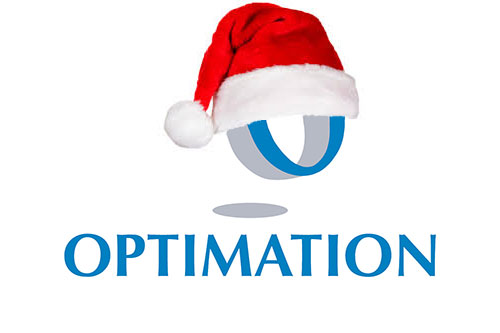 This time of year may conjure up a sense of miracles and wonder. It also is a time of year for budget planning and project wrap-ups. Putting these together then, it's no wonder that many people pray for budget miracles and miraculous project conclusions.
Often times clients come to us seeking information and guidance with which to populate their next year's budgets, estimating the capital, resources, time requirements and risk assessments for capital projects. We are delighted to help, as it often provides needed insight into a client's thinking process as well as delivering a highly valued service to them in proper planning of their upcoming projects.
Of course, being perceived as a knowledgeable and trusted resource is a special honor, and responsibility, and we take that seriously. Our 30+ years in business have taught us that this is a place of value as it allows us to share our expertise and experience with clients old and new. We know there are no miracles here, only hard work and copious communication.
Here are three often-asked questions, and our feedback on how to make the most of these opportunities:
When is it best to engage an integrator for budget planning purposes? In many large, public corporations the budget planning process can take months from beginning to end. If your FY begins January 1, it isn't uncommon for us to begin early discussions in the summer, doing +100% / -50% ROM estimates for order of magnitude budget thinking. Over the next two months, then, we typically whittle down unknowns, firm up workscopes, and drive to a +/- 30% kind of range as specifics become more clear. Remember to engage AS MANY STAKEHOLDERS as possible to capture all the relevant voices in the process. Within 30 days of the end of your FY it's common for the input door to be closed. Privately-held firms often run differently, and the potential to deal more closely with not only stakeholders (those affected by the decision and choices) but also with the OWNERSHIP is a very different process. It can go faster, and sometimes does not even begin until 30 days before the FY change. Of course, every firm is unique and these are just timeframe guidelines.
Is it too late now to help wrap-up a project and get it paid this fiscal year? Assuming a 12/31 year-end right now, generally speaking, YES. Unless we can work out special arrangements, taking on a project close-out this late is going to require creativity, intense action, and getting all the players on board. Depending on how the project is set up, there may be some last-minute activities that can either qualify a project for a full close out and wrap up, including financial clearance and billing, or else find a means to sever the project into completed portions and carry over into the new year only that which is unfinished; that allows partial close out and minimizes impact on the following year's project books. Management may thank you for your problem-solving approach.
What if a firm doesn't do capital project budgeting at all? Just as some companies only do capital planning a full year at a time, it is not uncommon for some firms to manage their projects on an as-needed, as justified basis. Bring management a good looking business case, and/or a safety/compliance need, and at many companies the decision may get made in real time without waiting for competing projects or needs to arise. While this provides spontaneity and action, it also complicates forecasting resources and spending. The long-term view and horizon that annual budget planning brings to specific projects isn't present here, but the responsiveness and adaptability often outweigh those factors.
No matter how you slice it, planning beats winging it. But the responsive and opportunistic among us will do what it takes to meet the need. Whether you are an integrator or a manufacturer/processor, knowing how to navigate the planning and wrap-up processes can spell the difference between moving the needle on a company's bottom line, or not.
Put our team to work for you before the season moves on and then begins anew. Then be sure to contact Optimation to help put all those good plans, budgets, and business objectives to good use and reality.