Will Your Son or Daughter Grow Up to be an Engineer?
Here at Optimation, being a business that anchors its livelihood in the manufacturing and high technology segment, we recognize and celebrate Engineer's Week every year. We are a group of creative problem solvers, that use our engineering and technical training and experiences to help solve our client's challenges and problems. So, during Engineer's Week, we reflect back on how we got here, and what some of the life changing situations and decisions were that have contributed to our shared career paths.
As a bit of a retrospective, and anticipating that we might have some fun with the topic, I sent out a conversation starter to my engineering mates that asked, "When you were a child, what events did you experience that might have indicated to your parents that you had engineering/technical tendencies?" Today we want to offer these anecdotes to entertain, as well as hold them up as examples that today's parents might look at and realize that their progeny have also exhibited similar traits. Maybe your Jimmy or Susie has acted in a way that, as you compare their recent hi-jinx to these stories, enlightens your understanding to their potential future as mechanical, chemical, or electrical engineers.
So, here are some of our formative stories, for your consideration and enjoyment:

"I always had a passion for understanding how things worked. I disassembled my mechanical flip number clock when I was 11, just to see how it worked. I got it apart in about an hour. Wow were there a lot of pieces that made up the number dials, like motorized Rolodex. Well, it took me about two weeks to get it back together. I'll never take that apart again"
"My brother, me and 2 best friends built a go cart that was powered by a tow rope attached to our shiny new Schwinn Stingray bicycle (2 if you wanted more speed). The main chassis was a long 2×6 board, with a
pivoting 2×4 front axle and wheels from an abandoned Red Wagon cart for the front. The steering assembly was operated by the driver with a rope tied to each side, with his seat being an uncomfortable sliver-laden piece of plywood. The rear wheels? Well – we needed them big so we could look like those cool dragsters, so we dis-assembled an old rusty wheelchair we found in the trash and used the wheel assembly for the rear axle. Next – had to figure out how the heck we going to stop this thing before plowing into the guy riding the bike. Enter an old baby's high chair where we took off the legs and mounted it backward at the back of our go cart between the 2 wheelchair wheels. That's where the brakeman sat with 2 baseball gloves, one on each hand, with his lone job of jamming down on the wheels to
stop the cart before plowing into your power train (and since the brakeman couldn't see, audio comm with the Driver was critical). So there's our automotive engineering story – an invention that was simple, built with recyclable materials, sweat, and teamwork……and fortunately – semi-safe if we stayed on the sidewalk………..but man-oh-man – did we ever look COOL!!"
"In high school I wanted to show my brother an experiment I learned in Chem class……..how to ignite dust. I
filled a large funnel with flour, a lot of it and packed it down, and put a rubber hose on the outlet. We lit a match, held it over the top, and I blew on the hose. Unfortunately (actually – we were fortunate it didn't go off), the flour plugged the funnel throat. So my bro got a coat hanger and poked down into the inside of the throat while I blew, and pow!!!……all the flour came flying out all over my bro's face and clothes. He was white as a ghost (literally), and it looked like a classic Three Stooges movie, but with 2 high school kids. My Mom saw the whole thing (trying to keep us safe), and it was one of the funniest moments she ever witnessed from us 2 8-balls."
"When our son was a young lad, we got a sense that he might grow up to be an Engineer when we used to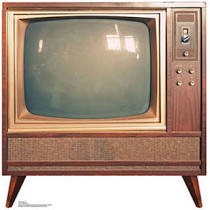 observe him as he watched TV (this was back when TV's had tubes). He would eschew the program that was playing and instead he would move around to the back of the TV and keenly examine the tubes through the rear safety guard. He would then cycle the TV off, then on, so he could watch the tubes light up. He appeared to be more interested in finding out how it worked than in watching it!"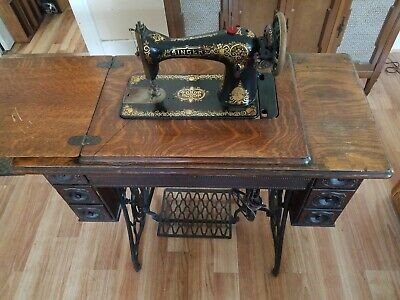 "I remember when I was about three, I took my mother's sewing machine apart. I was so proud of what I had done that I took the numerous small pieces to her, to display my accomplishment. My mom, seeing how I so happily shared what I had done with her to win her approval, had the wisdom to only praise my achievement. Years later when I remembered the incident, I realized how upset she must have been, even while she encouraged my inquisitive nature."
"I started playing with Lego blocks when I was 5. By the time I was 10, I was building the biggest Expert Builder kits they had. One car, with full suspension, rack and pinion steering, a three speed transmission and a flat six rear engine was my favorite. But of course I couldn't stop there, and I ended up doubling up the engine, one on top of the other combined into one 12- cylinder engine, similar to the Bentley W12, except flat. Just because I could. No replacement for displacement, even with Lego engines!"
"The home I grew up at had quite a bit of lawn, which we cut with both a gang of 3 reel mowers towed behind our Farmall Cub, and two rotary push mowers. We were all expected to help out with either manipulating the walk behind mowers around trees and shrubs and into the tight spaces, or to sit aboard the Cub and make the passes back and forth on the broader expanses of lawn. Both rotary mowers featured Briggs and Stratton engines, and we would routinely yank the nylon cord out of the starter. This would necessitate me having to remove it from the motor and repair it. I became very adept at pre-loading the spring by cranking the starter hub several turns and clamping it with my trusty Vice-Grips pliers, then threading in the nylon cord and tying it off. When I released the pliers, the hub would re-coil and pull in the cord, good as new. "