What's in store for automation in 2017?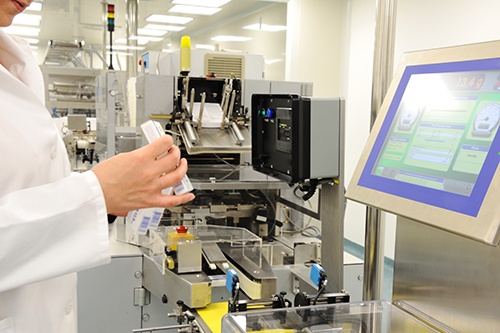 As we erase the mismarked year on our check book (scratch out 2016 and mark down 2017), it's time to reflect on where things are headed for the new year. Many believe it is going to be about "digitization" or adopting recent IT technology to maximize digital resources. Each market space has its own take on it.
US … Smart manufacturing
Germany — Industries 4.0
UK … Innovate UK
China … Manufacturing 2025
Japan … Industrial Value Chain Initiative IVI
Some reports cite that 50 billion devices are soon to be connected on the manufacturing floor and half of them are not on an industrial network. That means they are likely on Ethernet, WiFi, or Bluetooth. We are now using "office" technology more than we are using the various flavors of connectivity historically promoted by automation suppliers.
What happens now that we have countless devices with ability to communicate safely to a plant wide network? How are our business systems going to have greater visibility, traceability, supply chain management, problem identification and quality improvement? It's clearer and clearer that technology is not the barrier.
According to the Smart Manufacturing Leadership Coalition, the fundamental challenge today is that "the industry needs an open infrastructure that can stitch disparate systems and seams together to create innovative solutions."
What's in store for 2017? Better applications and offsite auxiliary services. I have seen a few companies begin to adopt OEE systems that tie directly into the plant's existing network of connected I/O, others are using specialized inventory systems integrated into their receiving system and reconciling with batch records in their control systems. Without naming names, they are offerings by companies without "big name" credentials. I expect this trend to accelerate. Cumbersome and expensive systems are being displaced by purpose-written solutions that offer faster time to deployment relying on your existing digital investment.
In the longer term, once customers determine that outside companies can manage their information better than they can do it themselves, the manufacturing environment will follow the lead of the consumer market. They will have them handle the logistics and business intelligence for them by giving them real time access to their automation systems.
Just take a look at what Intuit did last year. They sold off one of the most popular desktop products on the planet, "Quicken", to focus on Mint and Quickbooks. They want to go into a space that offers auxiliary services to "connected" users. They want to sell you loans and payment services and not balance your checkbook.
On a personal note…as a long time Quicken desktop user I am a little concerned that Quicken is under new ownership. If I do put the wrong year on a new check, I may not have to worry about recording it.