What You Need to Know About the FIRST Robotics Competition at RIT
FIRST Robotics competition is coming back to Rochester next week. The FIRST Robotics Finger Lakes Regional will be held at RIT on March 13th and 14th. If you have never been to one you need to go. A FIRST Robotics competition is like nothing you have ever seen before. It is all about technology and engineering and computer software and learning. It is also filled with loud music, cheers and teams of motivated and energized high school students working as teams to overcome obstacles. It won't only be happening in Rochester. This is a worldwide movement. Nearly 4000 teams from 28 countries will be competing. Over a hundred thousand students will be part of more than 100 regional, district and championship events. Countless mentors and coaches from colleges, universities and industry volunteer long hours to help the teams organize and construct. FIRST is hardcore technology on steroids designed to motivate and inspire students to get engaged in STEM and follow engineering of high-tech trades professions. FIRST makes technology into a sport. While fast paced and competitive, it also has a unique value-based culture. They call it "Gracious Professionalism".It embraces competition but rejects trash talk and replaces it with respect for other teams.They call this "Coopertition", emphasizing that teams can cooperate and compete at the same time.
FIRST was founded by Dean Kamen, inventor and entrepreneur. It was his dream to inspire kids into technical fields, especially minorities and women. From his perspective they did not consider science and technology careers often enough, even though they had great potential to excel in them. Dean was an inventor and he looked for activities that could captured the enthusiasm of students. From this vision evolved the FIRST competition with the excitement of sports competition with the background of science and technology. From a single competition in NH in 1992, it has continued to grow, nearly exponentially. At Optimation we began mentoring a FIRST team in 1997.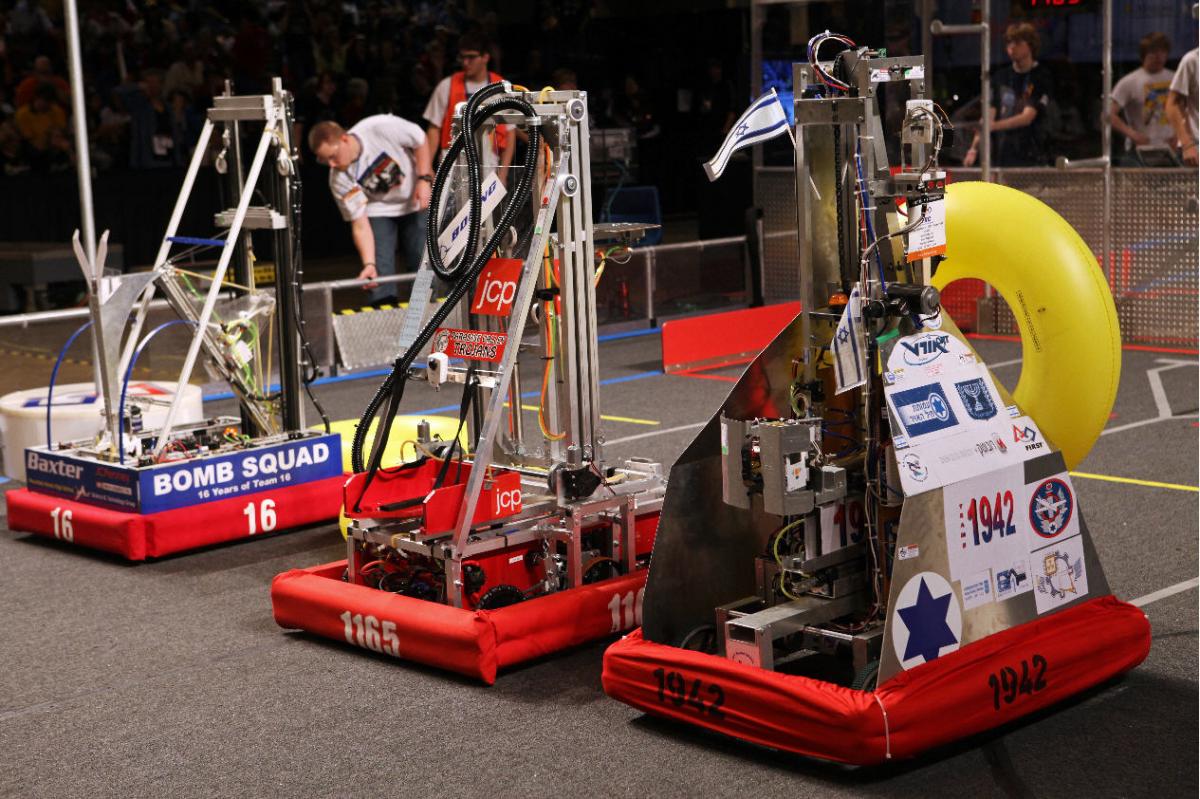 The 2020 FIRST Finger Lakes Region will be held at the Gordon Field House at RIT on March 13th and 14th. Everyone is welcome to attend and watch. You can get a chance to go to the "Pits" where the crews of students will be working on their robots and turning them up between matches. They proudly show you what they've done and give you a button or two so you can represent them on the cheering floor. Students get a opportunity to see RIT first hand and consider it as a place they might like to learn more. Representatives from the Rochester Technology Manufacturing Association will also be on hand to talk to students about technology focused industrial trades and industrial apprenticeship programs. It will be a time to remember and lives will be changed.