What Does a New President Mean for Manufacturing and U.S. Supply Chain?
The 46th President Must Prioritize Manufacturing in America.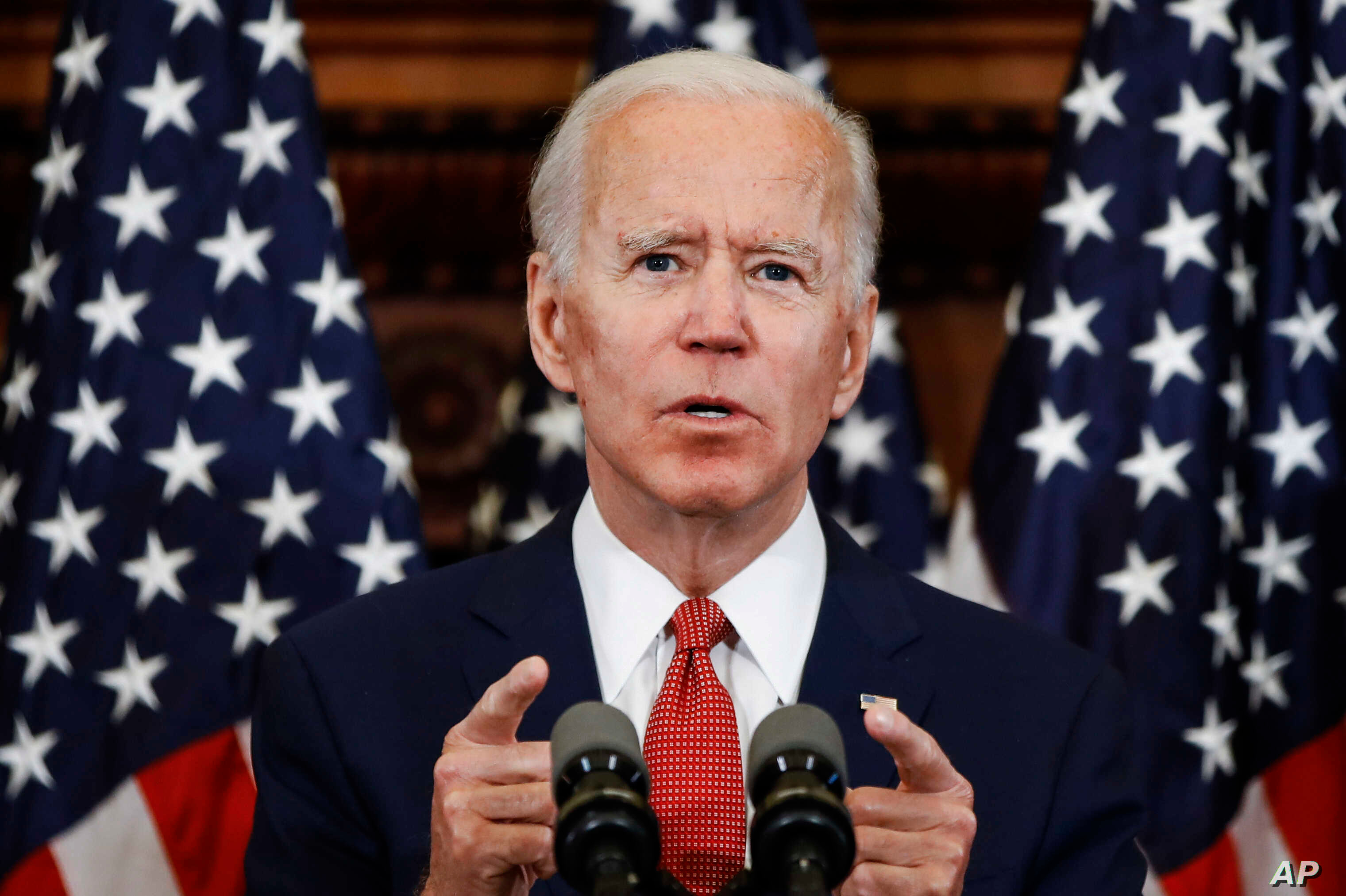 Joseph R. Biden, Jr. was sworn in as the 46th president of the United States on January 20th, 2021, urging a bitterly divided country to come together at a perilous time in American history while moving quickly to begin implementing his agenda.
In the hours after his address, the new president took action to target some of former President Donald Trump's most controversial initiatives and bolster the federal government's response to the coronavirus pandemic. Seated behind the Resolute Desk in the Oval Office, wearing a mask, Mr. Biden signed a stack of executive orders and actions on immigration, climate change, COVID-19, racial equality and more.
Among his first actions were orders to mandate the wearing of masks on all federal property, rejoin the Paris climate accord and boost federal support for underserved communities.
"I think some of the things we're going to be doing are going to be bold and vital, and there's no time to start like today," he told reporters.
So, what does this mean for manufacturing in the United States? It is no secret that our 45th President Donald Trump was immensely influential in bringing manufacturing home to US soil. The American people have spoken, and they have elected a leader who throughout the campaign spoke about the need to rebuild the American economy and create millions of family-sustaining jobs. This will only be possible, however, if President Biden makes manufacturing a key part of his plan.
Polling exposed that more than 90 percent of voters believe that manufacturing is critical to the job market.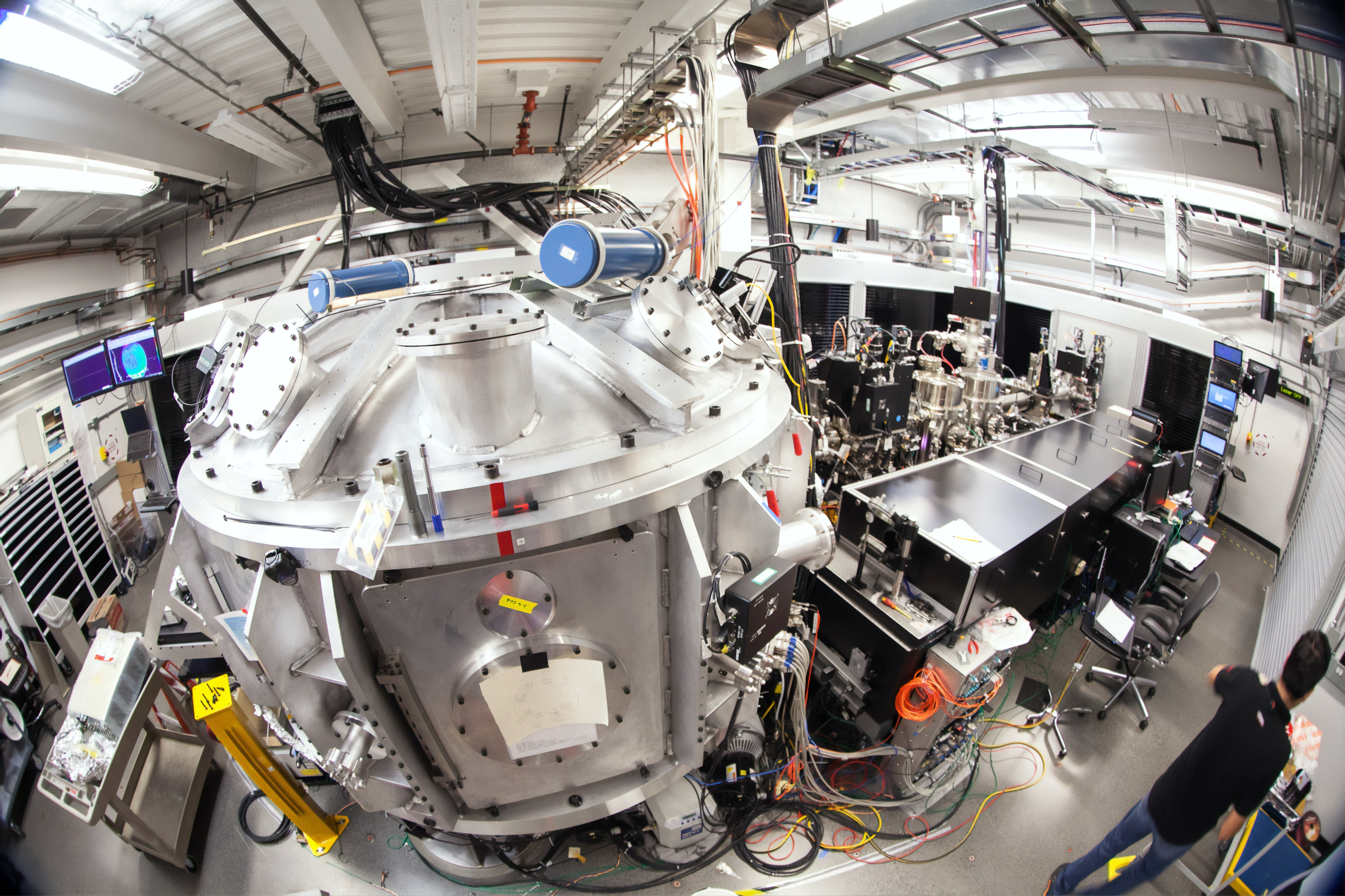 Both candidates' failure to prioritize manufacturing during the campaign is even more glaring considering that the outbreak of the COVID-19 pandemic has reinforced the importance of manufacturing and its role as the vibrant engine of the American economy. A poll by Morning Consult found that nine in ten registered voters said it was important that elected officials support the manufacturing industry as it navigated the many challenges brought by the unprecedented public health crisis and economic recession. The same poll also showed that eight in ten registered voters said a candidate's position on manufacturing would influence how they voted.
The impassioned support for manufacturing evident from polling data reveals a great opportunity for the Biden Administration to serve a broad base by supporting manufacturing. Experts expect that President Biden will do just that. According to the Wall Street Journal, The Biden administration is expected to boost federal involvement and spending on programs to develop domestic manufacturing.
Executives and economists predict the Biden administration is likely to be reluctant to pursue free-trade agreements and other policies that could jeopardize blue-collar jobs in Midwestern states.
"Biden will likely not be soft on China," said Mark Muro, a senior fellow in metropolitan policy at the Brookings Institution, a liberal-leaning think tank in Washington, D.C.
Economists expect Mr. Biden to resuscitate federally funded institutes developed during the Obama administration for applied research in manufacturing and to push for Buy American requirements on federally funded projects and other incentives for manufacturers to invest in domestic production and product research.
Mr. Biden's election improves the chances that a long-anticipated infrastructure spending bill will be proposed as part of an economic stimulus program, though such a bill might have to be smaller and less ambitious to win approval in a divided Congress.
Supply Chain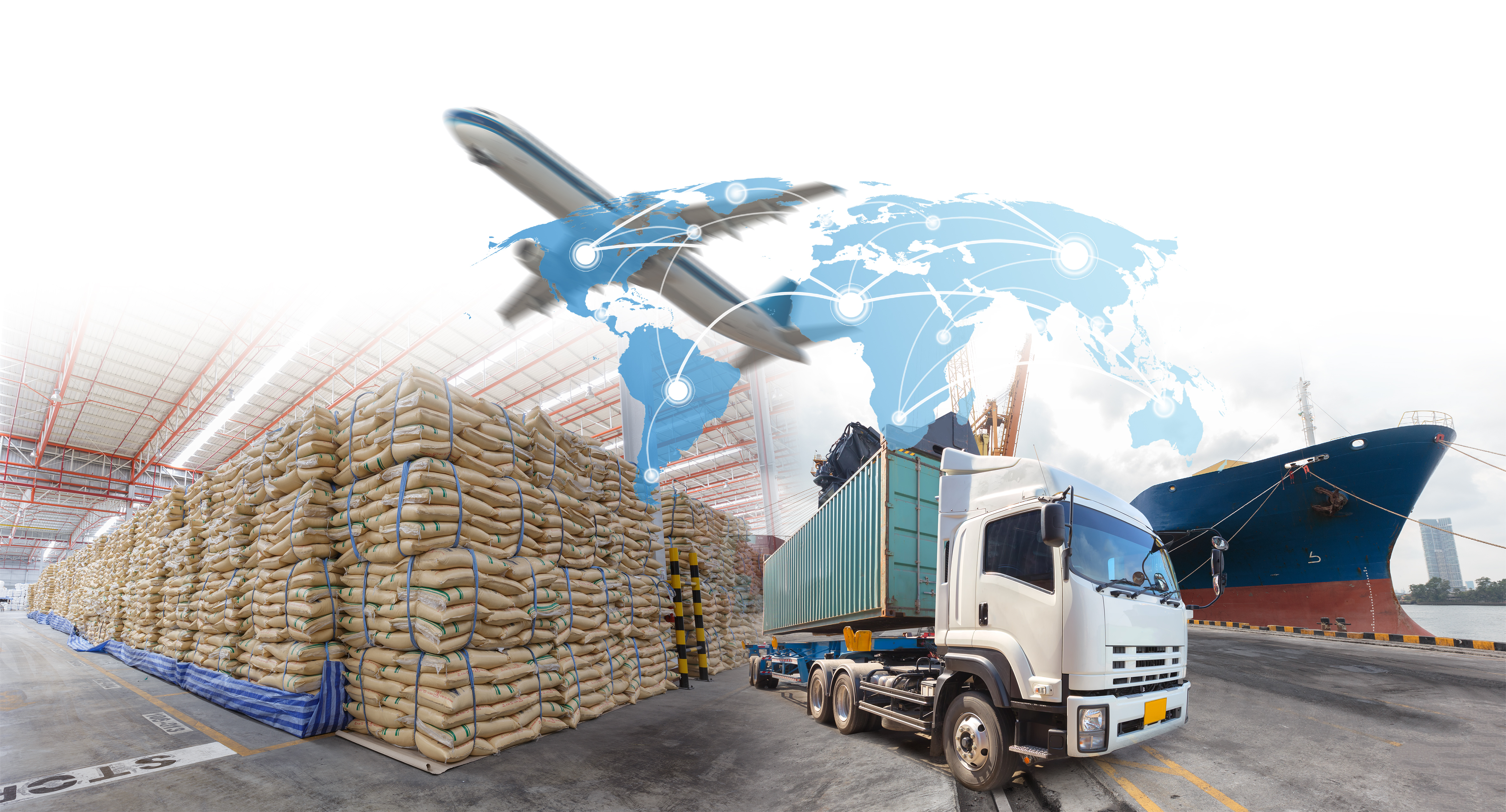 The ongoing global health crisis has revealed some vulnerabilities in getting critical goods to businesses and consumers. This past July, the Biden campaign published its framework for securing the U. S's supply chain not only for medicine and medical equipment, but a range of other materials and technologies.
Within this framework are the presidential powers to mandate how critical items are produced, procured, and stored. The Defense Production Act (DPA) gives the President the power to require companies to produce certain goods domestically and the Procurement Act of 1949 leverages federal purchasing power.
Because of the U.S.'s heavy dependence on medicines and ingredients currently produced overseas—upwards of 70-75%—it's unsurprising that pharmaceuticals are a key focus area of the Biden plan. The Trump administration was focused on this challenge as well, utilizing the DPA for a first of its kind loan to Kodak for $765 million to produce drug ingredients domestically. The risk of not having the ability to manufacture, store, and distribute pharmaceuticals in the U.S.—not to mention the equipment and infrastructure to make it all possible—is acutely apparent.
Read a recent article from The Coalition for a Prosperous America on the issue here: Cut Out the Middlemen to Make Room for US Pharmaceutical Manufacturers
It is worth noting that as a result of tariffs and ongoing trade disputes, and in addition to the United States–Mexico–Canada Agreement (USMCA), many companies have already made decisions to shift some production, either back to the U.S. or to locations like Southeast Asia or Central and South America. So, while the health crisis has ignited some urgency and will no doubt impact the size and scale of the effort to rebuild domestic capacity, it's accelerating a trend we were already witnessing. What is clear is that the actions suggested by the Biden plan would greatly influence the behavior of the companies that produce, store and ship critical goods.
Optimation and President/CEO Bill Pollock have recently joined Coalition for a Prosperous America. Their mantra states that they believe 'America can provide good jobs for workers, affordable goods for consumers, opportunities for farms and manufacturers and a clean environment without compromising our national sovereignty and security'. The CPA is a nonprofit organization representing millions of households. It includes a diverse group of Republicans, Democrats, Independents, Conservatives, and Liberals. They are a coalition of manufacturing, agricultural, worker, consumer and citizen interests, working together to rebuild an America.
According to their website, the CPA sent the following letter to Biden asking that he fulfill his Made in America campaign promise by narrowing our commitments under the globalist WTO Government Procurement Agreement (GPA).
"Dear President-elect Biden:
The Coalition for a Prosperous America is an ardent supporter of your Made-in-America pledge. Specifically, we believe the timing is now to immediately realize one pledge in particular, which can be accomplished entirely via executive action on day one. As part of the Made-in-America pledge, the campaign promised to:
"work with allies to modernize international trade rules and associated domestic regulations regarding government procurement to make sure that the U.S. and allies can use their own taxpayer dollars to spur investment in their own countries."[1]
This thoughtful pledge is exactly what is needed to stimulate the economy and will greatly assist with your Build Back Better agenda. Below we outline how the President-elect can implement part of this pledge on day one.
As it happens, a critical window of opportunity is opening up at the World Trade Organization (WTO) to achieve this promise. On November 27, 2020, the United States Trade Representative (USTR) formally sent notification to the WTO that the U.S. intends to remove certain essential medicines and critical medicinal inputs from its coverage under the WTO Government Procurement Agreement ("GPA"). [2] The GPA's Article XIX, "Modifications and Rectifications to Coverage", paragraph 2, sets up a 45-day timeline for objections.[3] Both the European Union and Switzerland have now objected.[4] Consultations between the notifying party and objectors are due to follow, however the European Union's objection stated that the U.S. notification on November 27 failed to meet the legal requirements, and thus the timelines specified in the GPA should be suspended.
This presents an opportunity for your incoming Administration to intervene and correct the E.U.'s unprecedented objection. The U.S. was correct in its position to rescind its procurement commitments for essential medicines – and the E.U.'s objection is meritless. This is simply a move by the E.U. to muddy the waters and obfuscate the matter.
Given the legal apparatus available for countries to modify the WTO GPA – and given the importance of GPA modification for domestic growth – your team should immediately correct this wrong by the E.U. This will demonstrate a commitment to both the Made-in-America pledge and to the Build Back Better agenda. Now is the time to quash any shenanigans with our allies and demonstrate to the world the President-elect's commitment to building back better.
Building off of the list of essential medicines – the President-elect also has an opportunity to immediately protect and grow sixteen of our critical infrastructure sectors. Pursuant to a Presidential Policy Directive[5] from President Obama, the Department of Homeland Security's Cybersecurity & Infrastructure Agency maintains a list, with detailed guidance, itemizing "16 critical infrastructure sectors whose assets, systems, and networks, whether physical or virtual, are considered so vital to the United States that their incapacitation or destruction would have a debilitating effect on security, national economic security, national public health or safety, or any combination thereof."[6] The Coalition recommends that the President-elect update USTR's November 27, 2020 notification to the GPA Committee, and add these sixteen critical infrastructure sectors for withdrawal of coverage.
In conclusion, the Coalition would like to thank the President-elect for his commitment to these matters and we stand ready to assist and see Build Back Better become a reality.
Sincerely,
Zach Mottl, Chairman Michael Stumo, CEO"
Download the letter here: https://d3n8a8pro7vhmx.cloudfront.net/prosperousamerica/pages/6447/attachments/original/1611066574/210115_Biden_Transition_WTO_GPA_letter_Final.pdf?1611066574
So, here is to our new President. May he be a man of his word and have the administration to help him accomplish what America needs.
{{cta('81d8e030-97be-4420-ab03-a44363808a26′,'justifycenter')}}
Sources:
Poll: Increasing Amount of U.S. Voters See Manufacturing as Key Election Issue (aem.org)
Eastman Kodak to get $765 million U.S. loan to make drug ingredients | Reuters
Biden signs executive actions on COVID, climate change, immigration and more – CBS News
President Biden takes office, moving quickly to implement agenda (cbsnews.com)
Where Trump and Biden Stand on Job Creation, Workplace Safety, Wages – WSJ
Election 2020: What Biden's Win Means for Key Industries and Business Issues – WSJ
https://thehill.com/blogs/congress-blog/politics/525151-biden-must-prioritize-american-manufacturing
https://www.wsj.com/articles/election-2020-what-bidens-win-means-for-business-11604858050
https://www.reuters.com/article/us-eastman-kodak-deals/eastman-kodak-to-get-765-million-u-s-loan-to-make-drug-ingredients-idUSKCN24T1VD
https://www.cushmanwakefield.com/en/united-states/insights/2020-biden-supply-chain-plan
https://www.prosperousamerica.org/
https://www.prosperousamerica.org/cut_out_the_middlemen_to_make_room_for_us_pharmaceutical_manufacturers