Three Tips for Navigating Ambiguity in Achieving Growth for Your Business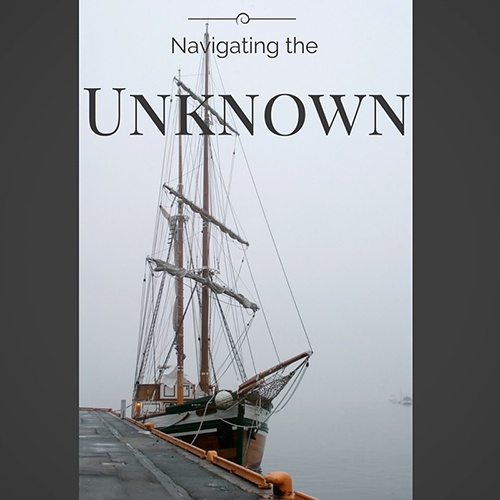 There is tremendous uncertainty in business today and constant pressure to grow, expand, and excel. Together with competitive pressures, complex economic operating conditions, and many other variables, we find ourselves often dealing with less than all the information we would like to have at our disposal. Failing to act is paralysis, and leads potentially to avoidable failure. Yet decisive action is constantly required. Resources have to be deployed. Chances have to be taken. With all of the uncertainty and ambiguity, how do we successfully move forward without incurring undue risk?
Three principal tips come in handy when navigating this dilemma:
Have a clear vision of the desired outcome;
Operate with as much relevant data as possible; and
Call on experts to enhance your chances.
Often organizations encounter difficulty because they lack clear objectives. Clearly defining the goals and measures that will constitute success provides one of the best tools for reducing uncertainty. A study by Robert S. Kaplan and David P. Norton once stated "A mere 7% of employees today fully understand their company's business strategies and what's expected of them in order to help achieve company goals." Other studies have gone as high as 14%, but the numbers are nowhere near where they should be to ensure company success. Being able to rally your troops around well-described goals will make it easier for the team to know that they are within the appropriate guard rails. Clarity in goal-setting will reduce the number of variables that the teams operate with. It reduces the complexity, and clarifies your purpose.
With that clarity of your objectives comes the ability to identify the necessary data needed to support the measures that will indicate progress towards those goals. Management reports will get culled from the data designed to capture the meaningful activities and behaviors that point towards the goal line. These are key tools in separating the known from the needed, the important from the trivial, and paving the way for decision-making making based on real, tangible information, not just on "stories." Such measures can inform project selection criteria as well as tracking performance on specific initiatives and projects themselves. The Project Management Institute has an excellent article on the subject here.
Finally, when confronted with ambiguous situations while needing to act, bring in experts to simplify, clarify, and expedite your real progress. The paralysis the results from inaction – that can occur to those confronted with this ambiguity – can cripple a company, destroy morale, and risk the entire business. Drawing upon experts who have been involved in similar situations and have the collective resources, expertise, and willingness to act decisively can make all the difference.
Consulting firms, subject matter experts, and your own team's higher performers, when acting together, will provide the foundation for decisive action at the lowest risk. Don't hesitate to seek the advice of others have "been there" before, and who have the inclination and orientation to help move the needle towards your objectives.
Following these three pieces of advice won't make the decisions for you. They will however help you see through some of the fog in which decisions need to be made. The courage to act, with some supporting data and outstanding guidance can provide you and your team with the support necessary to sail through those ambiguous trials into the objectives you seek — more confidently, more certainly, and more likely to succeed.