The Essential First Step to Capital Project Success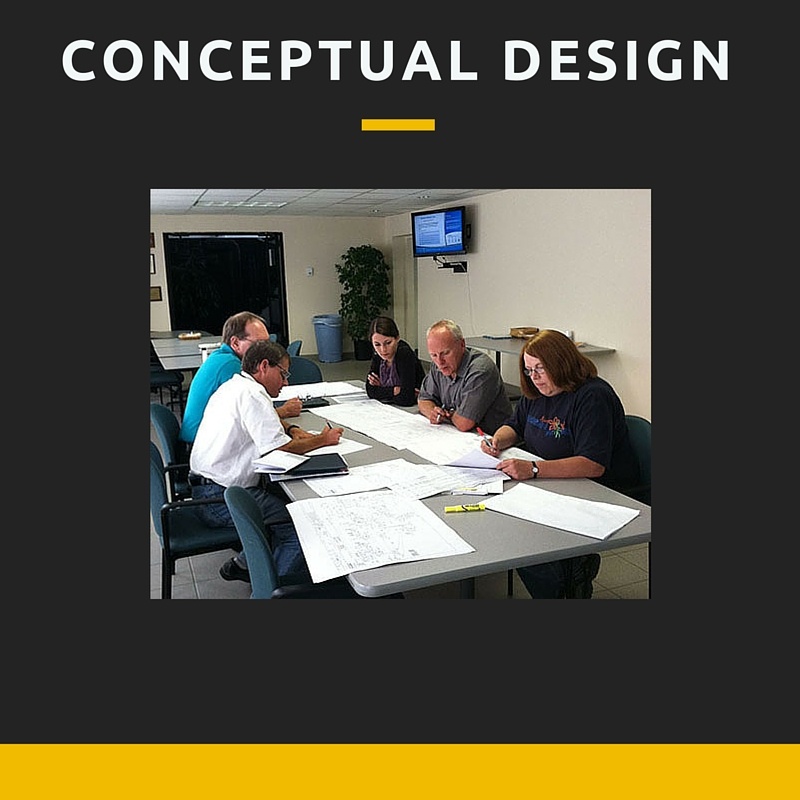 If your business is growing and thriving, you may be at a point where you are seeking a capital improvement…you may know what you want to accomplish, and what benefits to your business you desire, but you're not sure how to select the best approach?
This is a common dilemma that many of our clients wrestle with, and one of the phases we routinely assist our customers in addressing. We have mentioned previously in this space that we are technology agnostic, (simply stated, we do not promote any particular types of equipment) which frees us to study our client's specific needs and business constraints, and help conceive a capital investment that is tailored to fit what is typically a unique set of project qualifications.
Comparing RFP Responses
You may have access to some in-house technical resources, which will allow you to put together a project Request for Proposal (RFP). This document is a good starting point, and should include your process upgrade requirements, as well as other business objectives (such as delivery schedule, affordability limits if applicable, reliability/maintainability goals, etc.). The RFP will capture what you would need your upgrade to be able to do, but it generally does not dictate how you expect to accomplish your targeted process upgrade.
So, if you issue your RFP for quotes from qualified suppliers, you are at risk of receiving responses that include a broad range of technologies packaged into very different system designs to address and satisfy your RFP. Now it becomes incumbent on you to figure out which quote really delivers the best combination of features and value for your business. This comparison and decision can be daunting.
The Crucial Conceptual Design Phase
At Optimation, we direct our clients to our Capital Project Process (CPP) map, which details how we approach the challenges of this early stage of your project. We accept and welcome that you may not be expert and current on all the available technologies that could be applied to your particular challenge or problem statement, as articulated in your RFP. We talk with our customers about the most logical point along the entire project work stream to solicit competitive bids. We frankly do not promote using a performance based specification (as I described the RFP above) as the right vehicle to bid at this early point in your project lifecycle. We counsel our customers that they will have much more reliable and predictable results if they advance their RFP by completing what we call the Conceptual Design Phase, and then use the Conceptual Design as the basis for a Bid Specification.
During the Conceptual Design phase, we collaborate with our clients to agree how much definition they want to capture in this stage. We work from our CPP to select activities that propel the team forward in their understanding of the applicable equipment and controls options that may be brought to bear on the opportunity. This work includes reviewing the User Requirements in the client provided RFP, and adding content to be sure critical process data is articulated. Next, our Optimation engineers do a high level investigation to identify all likely technology options that could be used to deliver the requisite improvement. Identified technology options are presented in an interactive brainstorming session, designed to allow the Optimation/customer team to synthesize solutions blocked together utilizing the best features of the available equipment/technology.
Once a series of possible system solutions have been conceived, the interactive team performs a shared Decision Analysis, and selects a Preferred Solution. Our Optimation folks now take the lead to produce agreed to deliverables that describe this preferred solution, which can include drawings (layouts, general arrangements, 3d machine renderings), system controls architecture description, operating description, high-level equipment list, first pass utilities loads, etc. These documents define the scope of the project, and can now be used to estimate project cost and schedule. They can also become the basis from which to build a Bid Specification, which now articulates how our client wants to install a particular solution to meet his business objectives and goals.
With a completed Conceptual Design package in hand, our customers are now much better versed in what the solution to their business challenge looks like, what it will cost and when it can be brought on line; they can analyze their business case and make decisions relative to such important issues as level of automation, features, production implementation, and the list goes on. Conceptual Design allows our clients to make data driven decisions in how they will move their business forward, which we believe is as valuable as the capital investment itself.