Successful DCS Migrations – Without Production Interruption
What a great message to deliver for Rockwell's Process System Users Group in Chicago!
Our client had an obsolete DCS running S88 Batch recipes and was looking to migrate to a modern solution. No problem right? Since they were running at capacity the only shut down available was during regularly scheduled maintenance. It is an understatement to say that our team had a lot of concern. The great news is that the concerns were unfounded and the project finished on time and on budget.
More about the project
After migrating code to Rockwell's PlantPAx platform, our engineers built a simulator and it was installed onsite without connecting the I/O. Over a multi-week certification period, operators were trained to run the new system by queuing up batches on the live system in parallel with identical "dummy" batches on the simulated system. Hear and see more how the client handled the wiring and planning on this client video used for the presentation…
PSUG PlantPAx project description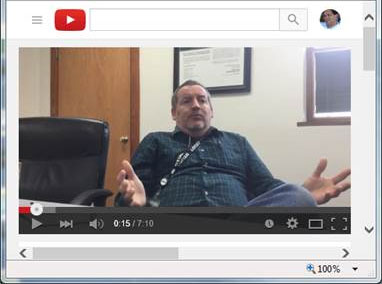 The big surprise
I came to learn at the PSUG event that several companies had managed to pull off this seemingly unthinkable task. How is it possible? Extended shutdown time has always been a requirement to move to new platforms.
The common theme to successfully eliminate startup time for a migration …
Tediously verify every function done on the prior system has been moved over. Each function and phase was printed out and mapped over for this job
Leverage all the standard templates possible. We used the PlantPAx libraries without modification on this job so there were no delays in approving and testing the user interface.
Operator training. It is a "must" that operators are comfortable with operation of the new system. It has to be simulated and thoroughly run by the plant operators.
Active client and integrator coordination. The client coordinated all the I/O changeovers to align with the production schedule. Color coded labels on each wire, and detailed drawings were done to make things as clear as possible. There was no time to waste for wiring crossovers.
Things really have been moving to a very different place when complex process systems can be installed and started up WITHOUT interrupting production schedules.