Some of My Best Friends Are Skilled Trades People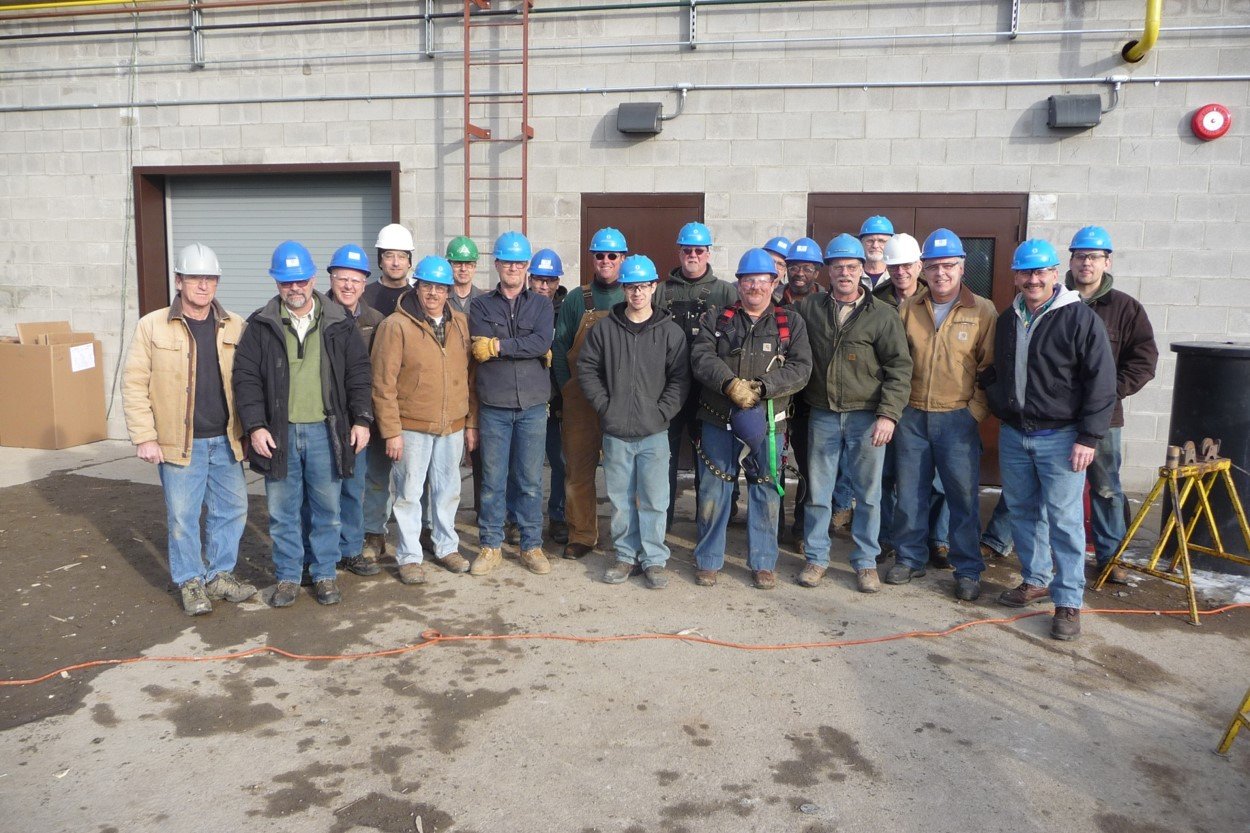 At Optimation, our corporate mission is to provide unique and creative solutions to the manufacturing segment. That's a broad statement that means we build custom engineered systems for anyone that produces hard goods and needs some form of automated equipment with which to manufacture those goods.
For us, turnkey means we can offer services to take a client's business challenge or problem statement, and from that high-level goal provide a contiguous, multi-disciplined work stream that results in a deployed, production-worthy manufacturing system. To properly execute the project, we take the overall project workstream and break it down into its component steps (we have referred to this methodology in previous posts as "Phases and Gates").
Our approach to turnkey projects
The early phases that help define the client's needs are first Project Goals and Objectives, then project User Requirements. Once the User Requirements are in hand, the next phase in the work flow involves evaluating applicable technologies and selecting a preferred manufacturing platform and approach. This selection feeds into a Concept Design, which becomes the basis for the first pass project cost and schedule estimate. If all of this work passes muster (usually measured by performing a Business Case analysis), we move on to our design/build/install/debug/commission efforts.
The turnkey approach I have described allows us to flow the work seamlessly from one project phase to another; however, this method needs to be endorsed by our customer. There is an alternate approach that is common in the capital project business, where the client will dictate a design/bid/ build/install/ – debug/ commission series of project phases. At the completion of the engineering and design phase (which happens after the Concept phase), time is taken to issue project bid documents for the ongoing execution activities. Many companies feel that competitively bidding the purchase and fabrication of the new assets, as well as their subsequent mechanical and electrical installation and start up, helps deliver the most effective execution approach, and can save time and money.
Why skilled trades play a crucial role in turnkey projects
Our experience has shown that a bid cycle between design and build, etc. may not always be the low cost, most effective way to execute a capital project. This is one of the reasons why half of the personnel in our company work in the skilled trades group of our business (I knew you were wondering when I was going to get back to the main topic of this post). Let me explain…
In all of the capital projects I have had the opportunity to be involved with, there is one notable constant: Change. In the engineering, building, and executing of capital projects, there are always unforeseen situations, overlooked scope, interferences, and timing conflicts (to name just a few of the possible interruptions) that need to be managed and resolved as the project work unfolds.
Most of the project plans, from as far back as when the industrial revolution gave us the assembly line to manufacturing as we know it today, have experienced some deviation from their original conception. The key to finishing a project successfully lies in how these changes in plan are managed.
Adjusting to project changes takes skill
It therefore follows that it takes extra, and unexpected, time and energy to deal with these unforeseen complications. Herein lies a key difference between the two project execution methods (turnkey, or design/build and design/bid/build). When we are in the middle of executing a project, whatever the new problem is that has created an obstacle to us meeting our project obligations, it needs to be dispositioned quickly and effectively. In the design/bid/build model, the first step involves figuring out who owns the problem and will be responsible for solving it. Assigning responsibility, convincing the responsible party to engage in understanding the problem, and securing a reasonable solution with an impact assessment all takes time and effectively holds the project hostage. In the turnkey approach, we know we own it, and are obligated to resolve it expediently. So, we do, with the willing help of our skilled tradesmen.
Many of the entanglements that are encountered during the execution/installation phase of the project need a judicious balance of engineering input along with a good dose of construction know-how to be straightened out. And at Optimation, we have a very creative group of skilled trades folks to help our engineers and designers solve what are sometimes very complicated interactions between equipment, materials, and personnel. Many times, our skilled trades mates come up with work arounds that preserve our technical reputations, keeping us looking well prepared and collected.
I have learned over the years that our mechanics, electricians, pipe fitters … all those who are responsible to install and start up the systems we engineer, deserve our respect and thanks. I personally have been saved more than once; I wouldn't send a design of mine to the field without our talented team of construction folks to make sure it comes out right in the end.
{{cta('76b78424-7a6e-4646-a729-8c27465d88c3′)}}