Questions to Ask When Selecting a Firm to Build Your Manufacturing Line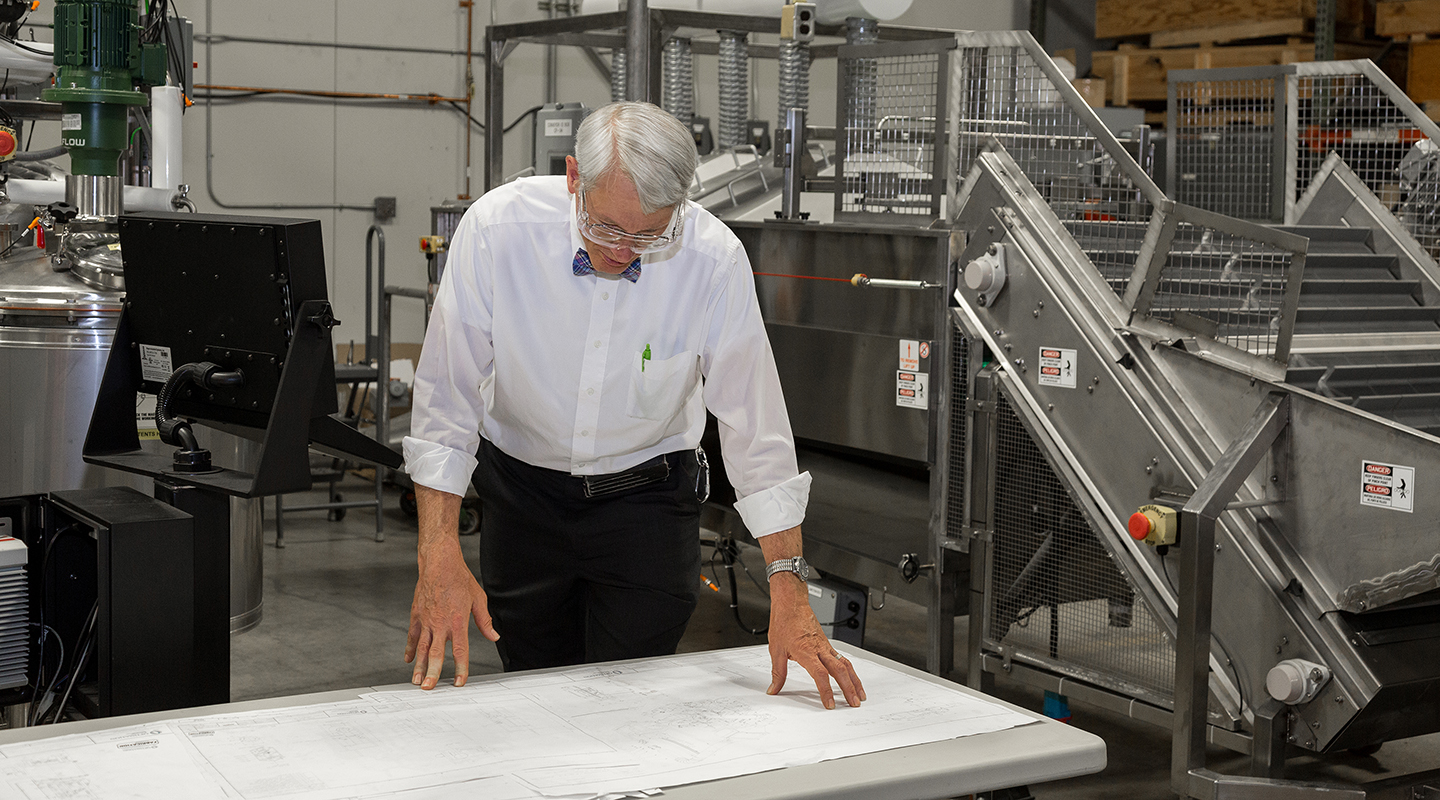 You may be a startup firm with some promising IP and a dream, a researcher with a lab scale manufacturing line, or a manufacturer with an established product and a great market who needs additional manufacturing capacity. In each case you need a new manufacturing machine or a new production line, and you need a firm skilled and capable of designing and fabricating the unique and custom manufacturing equipment and systems to meet your requirements. There are a lot of different products and even more ways to manufacture them. Your product may be a food product, a pharmaceutical or a chemical. It might be a discrete product requiring machining or assembly or an item manufactured at high speed on a roll-to-roll process and then converted to its usable form. Independent of what it is you need and how it is manufactured, how do you find a qualified company to design and build it for you? In many cases you will start a search on Google or ThomasNet, testing several key words try to find a few qualified suppliers that you can talk to. After you do that, how do you vet them, check capabilities, and make the best selection for what you need to have engineered, designed, fabricated, and commissioned?
If the equipment needed is a standard off the shelf or catalog item, the process may be very straight forward. You can develop a specification, send it to one or more competing manufacturers, look at features, check price and delivery, and place your order. For these types of machines an OEM is probably the best choice. The OEM has installed dozens if not hundreds of similar systems. On the other hand, if the equipment you need is a custom, one of a kind solution, or if it requires the integration of some several different pieces of standard equipment along with some unique or extensive customization, you need to select a partner to work with you.
If the requirements are for a custom, or unique machine or set of machines then the choices are an engineering firm, a systems integrator or a custom machine or process skid builder. If you chose an engineering firm or systems integrator, they will not be able to complete the entire project themselves. Either you will need to have them complete the design and then contract out the fabrication from their design to a third party, or you will need to authorize them to do the subcontracting of their design with a third party. The option with the lowest risk, and often the lowest price as well, is to work with a custom machine fabricator or custom process system fabricator who can carry out the mechanical or process design as well as the automation system and build and test the entire unit for you.
Optimation is a fabricator of custom manufacturing equipment. Our passion is rebuilding American manufacturing. We were founded on that principal and it continues to the day. Commonly we are contacted by three or four companies each week who have a custom manufacturing need. Once they make contact, they need to qualify us, first as a potential supplier, and ultimately as their supplier of choice. We have watched and interacted as they went through this process and can suggest questions you can ask and actions you can take to select your own supplier of choice.
I mentioned earlier that, if you have no idea who to work with you could start with an on-line search. This doesn't always need to be the only option. Perhaps you have done similar projects in the past or have a friend or business associate who has done similar things to what you would like to do. If that is the case and you or your associate provide a recommendation, your decision process may be short and rapid. It is often a good choice to go with a proven incumbent. On the other hand, you may choose to put their recommendation on the list of possible suppliers and continue with an on-line search as well.
Your selection process should first include a phone or Zoom conversation with each supplier. Discuss the overview of your application and the requirements and listen to the responses you get. Most of the firms you talk to will also be willing to give you a proposal or quote to meet your needs. If the system is custom or unique, the first offer may be to provide preliminary engineering and a more defined set of requirements than you already have. If this is the case, this is a wise path to follow. Hiring a qualified firm to do the preliminary engineering may convince you that they are the best qualified to do the project, but you are under no obligation to do so. You could simply gain their insights and then move on to a new round of competitive quotes. By this time, you have a written and well-defined scope for your project and the services you anticipate needing.
What should the rest of the qualification process look like? Here are some suggestions.
1. Check credentials and licenses. Look for national and international certifications for quality, safety, and standards such as ISO-9001.
2. It is important that they have experience in the areas of engineering and fabrication that you want them to perform. Review project profile of similar projects on their web site or ask them to provide these profiles.
3. You can request a tour of the facilities you are interested in working with. Review their workforce, their facilities and equipment. You can tell a great deal from the culture and interaction of employees you meet while there.
4. You also need to inquire about the quality assurance process the company you have in mind follows.
5. You can ask for information on company finances and financial stability.
6. Reputation may be the most important factor. You can ask for references and check online reviews to make sure the company you want to work with is reliable.
7. Expertise alone is not a guarantee of a smooth project process, especially if a fabrication firm isn't able to communicate successfully. You can learn a great deal about the communication processes and practices during your initial interactions with a firm.
8. Price is always an important metric to help in your selection. But do not choose a fabricator or machine builder based entirely on price. It never costs less to go first class. You will remember the quality of your system and live with poor workmanship long after the victory of a low initial price fades.
Experience, along with reputation, is key to finding the best fit for your project. Finding a reliable machinery manufacturer is crucial, especially if you want to provide high-quality products. At Optimation we would be proud to become your fabricator and work with you. We would be happy to answer each of your questions and introduce you to our team. If your product or processes are in an area of our expertise, we believe we can provide a quality system to meet your requirements at a competitive price.
{{cta('9abc5baf-6e95-4bdb-b8f2-83de74c8921b','justifycenter')}}