Proper Electrical Safety Training Improves Craftsmanship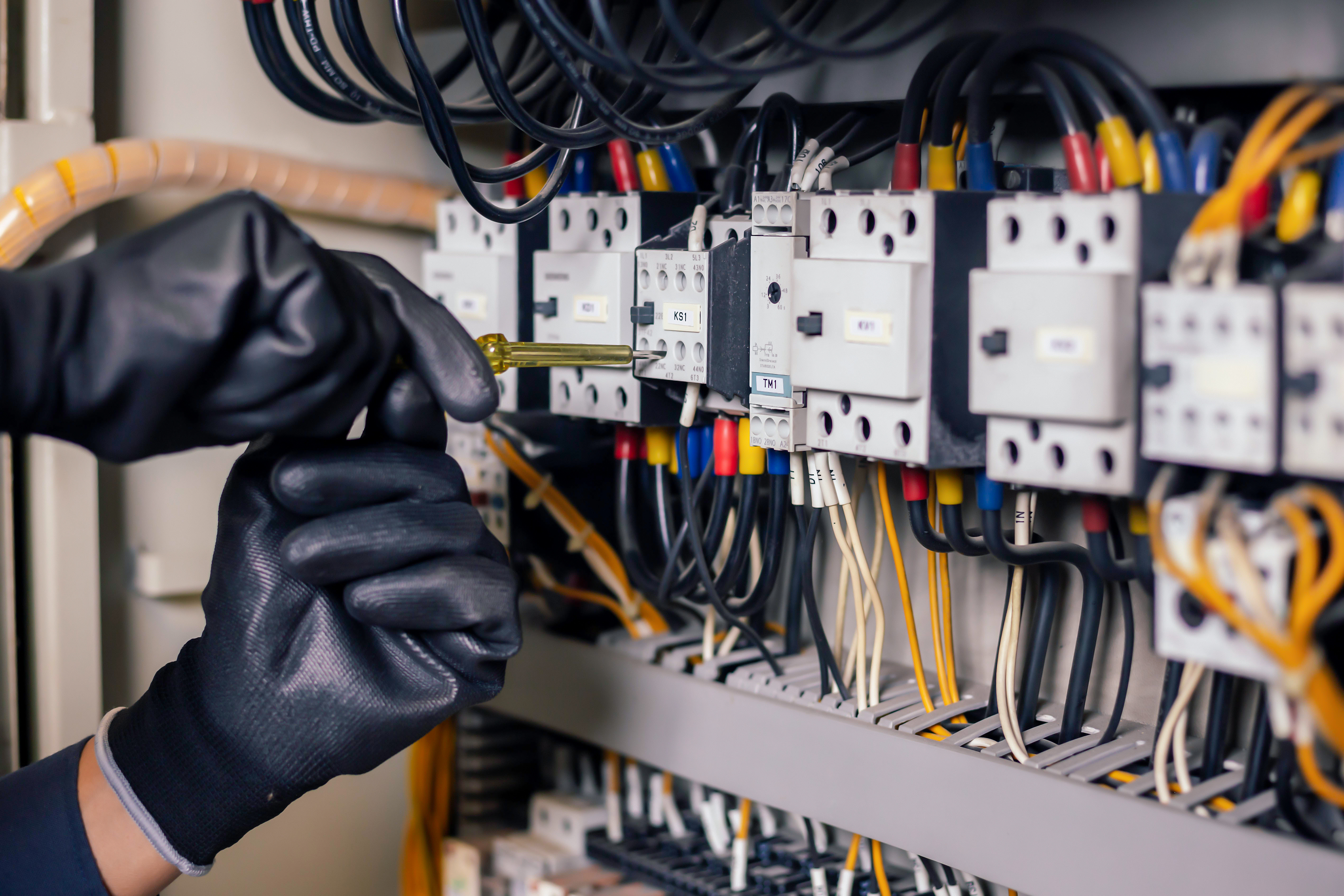 Electrical safety is important because electricity may cause serious injuries, or even fatalities.
The statistics tell us more about the unique threat it poses. For example, in 2015 and 2016, there were a total of 1380 deaths and injuries from fires caused by electrical goods. However, this figure saw a decrease in 2017 and 2018 with three fatalities and 315 injuries. Although there is a downward trend, it is still one of the most present threats today. Despite many objects being of low risk, almost all workplace machinery, tools or items run on electricity.
Optimation has always and will continue to value worker safety. Our appreciation of having core values comes from our experience and the respect we give to potentially dangerous work environments. One of our programs which supports this is electrical safety. Our electricians and electrical engineers face specific hazards when working around exposed electrical conductors. It is important to have a sound electrical safety program which everyone at Optimation agrees to. Our workplace is required to follow the current 2021 NFPA 70E standard per OSHA regulations. We use the NFPA 70E standard as a minimum starting point and rely further on worker input to improve upon our own program. This approach leads to improved quality in our work and, consequently, improves client satisfaction. Here is an example: A group of electricians were initially wiring service to an automated process for one of our major clients. This process included de-energizing the upstream service so that workers would not be exposed to 480 volts of electricity. By doing this, the team was able to work in a de-energized state which allows for less restrictive Personal Protective Equipment. It also gives piece of mind with our safe work practices of Lock-out, Tag-out. "Peace of mind comes from verification" is a saying we like to use. Free of these requirements, our team completed the job efficiently and without injury.
Efficiency in our business is working injury and incident free. Injuries severely diminish workplace moral and employers must take prompt action to prevent them. Proactive steps dramatically reduce the potential for incidents in the future. Negative effects such as a loss of a worker to their family, community, and employer are both many and severe.
Our electricians and electrical engineers put forth their best effort to work safe, and they are not alone. Optimation project managers are trained to recognize hazards and take steps to correct them. So are our Job Superintendents who are crucial in the process. Optimation teammates trained in NFPA 70E 2021 standards know how to implement best practices to make electrical work safer. They are not only trained in what the standard reads, but how it is applied in the workplace. Rescue, AED/CPR/, minimum PPE requirements, hazard analyses, and LOTO are all part of their skills-based training. Having a team that is both knowledgeable in current standards makes a positive difference on a project. It mitigates risk to acceptable levels and gives confidence that the work will be completed safely, on schedule, and with quality craftsmanship.
In some industries, verbatim compliance is a standard practice. That means following all applicable standards exactly, without deviation. One thought occurred: shouldn't all industries be like this? And if so, why are they not? No doubt some of these industries have their reasons for this type of management style. Every industry is different in some respects but should have some shared core values. Optimation has always taken a similar approach of vigorously adhering to applicable safety and environmental regulations and standards. One thing that makes us different though, is if you were visiting us and stopped to ask an electrician or electrical engineer why they are following the standards, they will likely know why and how following the standard reduces the hazards they face. Who would not want someone like that on their team? A person that just does not know what to do, but knows why we do it, and consequences if we don't. That is something that is commonplace at Optimation.
Although it is obviously a common commodity, not many people have experience working with electricity. As a result, you need to know how to protect yourself if you work with, near or around it.
How you can Protect Yourself at Work
Although electricity is really dangerous, there are a few simple things you can do to protect yourself at work. Good health & safety measures include:
Examining all electrical machines or tools before use
Wearing personal protective equipment (PPE) when using electrical items
Turning off all equipment when it is not in use
Avoiding water or dampness when using equipment
Not using equipment with wire damage
Stop using tools or machinery if it is not working properly
Using an RCD (Residual Current Device)
Examining walls and floor plans for wires before drilling into surfaces
Avoid overloading plug sockets
If you work near or with electrical power lines, it is recommended not to work "under them when equipment (e.g. ladders, a crane jib, a tipper-lorry body or a scaffold pole) could come within a minimum of 10ft of a power line".
If you are even a bit unsure about a given activity, stop what you are doing and consult a manager and check for electrical safety certificates. In matters of health and safety, it is much better to be safe than sorry. You should never take unnecessary risks, especially when it comes to something as dangerous as electrical current.
Want to talk to us about electrical safety?
{{cta('9abc5baf-6e95-4bdb-b8f2-83de74c8921b','justifycenter')}}