Process Monitor Analytics and Industry 4.0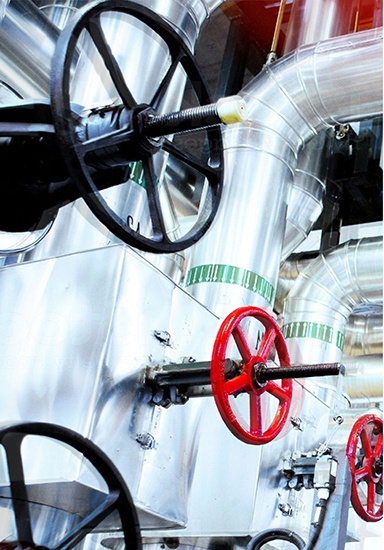 The Internet of Things is revolutionizing all areas of our lives. In manufacturing, Industry 4.0 is a revolution as transformative as the first industrial revolution that began 300 years ago. Advancements in manufacturing analytics are coming fast and furious. Not all manufacturing analytics are totally new however.
A quarter century ago, at the height of the silver halide dominance in imaging, systems engineers at Kodak had developed a process monitoring analytics system that was decades ahead of its time. This powerful toolset was one of the methods that enabled Kodak to manufacture high quality and consistently uniform chemicals, dyes, and emulsions in plants operating in five different continents. Using the analytical capability of their proprietary product, Kodak was able to find process malfunctions before they occurred, predict product response performance, summarize massive and complex data to an actionable data subset and as a result they could reduce the manufacture of off-specification product.
There are many industries that can benefit from what Kodak learned and the analysis tools they created. Manufacturers across chemical, agrochemicals, petrochemicals, and cosmetics all share the same manufacturing challenges that Kodak did. They are concerned about optimizing yield, energy consumption, product quality, and reduction of run to run variability across different process plants. Dealing with multiple plant operations can be challenging because of differences in systems, processes, business definitions, and equipment.
Several times over the years Kodak considered commercializing their powerful internal system, but each time decided against it, until now. For years Kodak has been working with Wipro, an IT analytics firm headquartered in Bangalore, India. WiPro has a suite of manufacturing analytic tools that they call their Manufacturing IQ (MIQ) suite. Wipro's MIQ is a group of data analysis programs that provides data access and discovery for both technical staff and operations. They had implemented many of these at Kodak's sites around the world. The set of tools Kodak developed, now called Process Monitor, is becoming part of the Wipro MIQ suite and can be deployed with them for other clients. Other apps in the Wipro suite of solutions include Supply Chain Management, Enhanced Product Development, Smart Manufacturing, Service Lifecycle Management and Sustainability Management.
Wipro, in their literature describes the Kodak tool, now part of MIQ this way:
"Process Monitor is a powerful shop floor tool to identify and quantify process variability. The tool allows for Order based viewing and analysis to complement the more typical date/time schema. This focuses users on run to run consistency for any combination of products or equipment. The Process Monitor toolset provides powerful calculating functions, statistical process control charts, user generated analysis scripts and modeling functions to visualize the process and to guide users investigating the root causes of variability, machine breakdowns, and waste. The internal alignment of time series data to critical functional blocks allows visualization of variability in repeat runs. The analysis function allows users to capture key features of the order aligned time series (noise level, patterns, etc.) and convert them to order based scalar values appropriate for control charts. Advanced users can utilize advanced data analytics including Multivariate algorithms to view variability across all control charts and to correlate to product quality response variables."
Wipro utilizes the proof of concept approach, which enables quick validation of the MiQ concept at the customer landscape. The goal of this approach is to configure and align process data to drive immediate performance improvements. Typically, a proof of concept is a 12-week project involving four (4) weeks of consulting to identify the key parameters, and 8 weeks to configure and deploy the solution. Optimation is actively engaged as a systems integrator working with Wipro and Kodak to help support the deployment of the Process Monitor tools developed by Kodak and Wipro.
{{cta('00a7a954-4773-4d62-9b31-fa253ef5ccff')}}
Image courtesy of Eastman Kodak Company