Optimation Technology is Growing Rapidly – Several Current Job Opportunities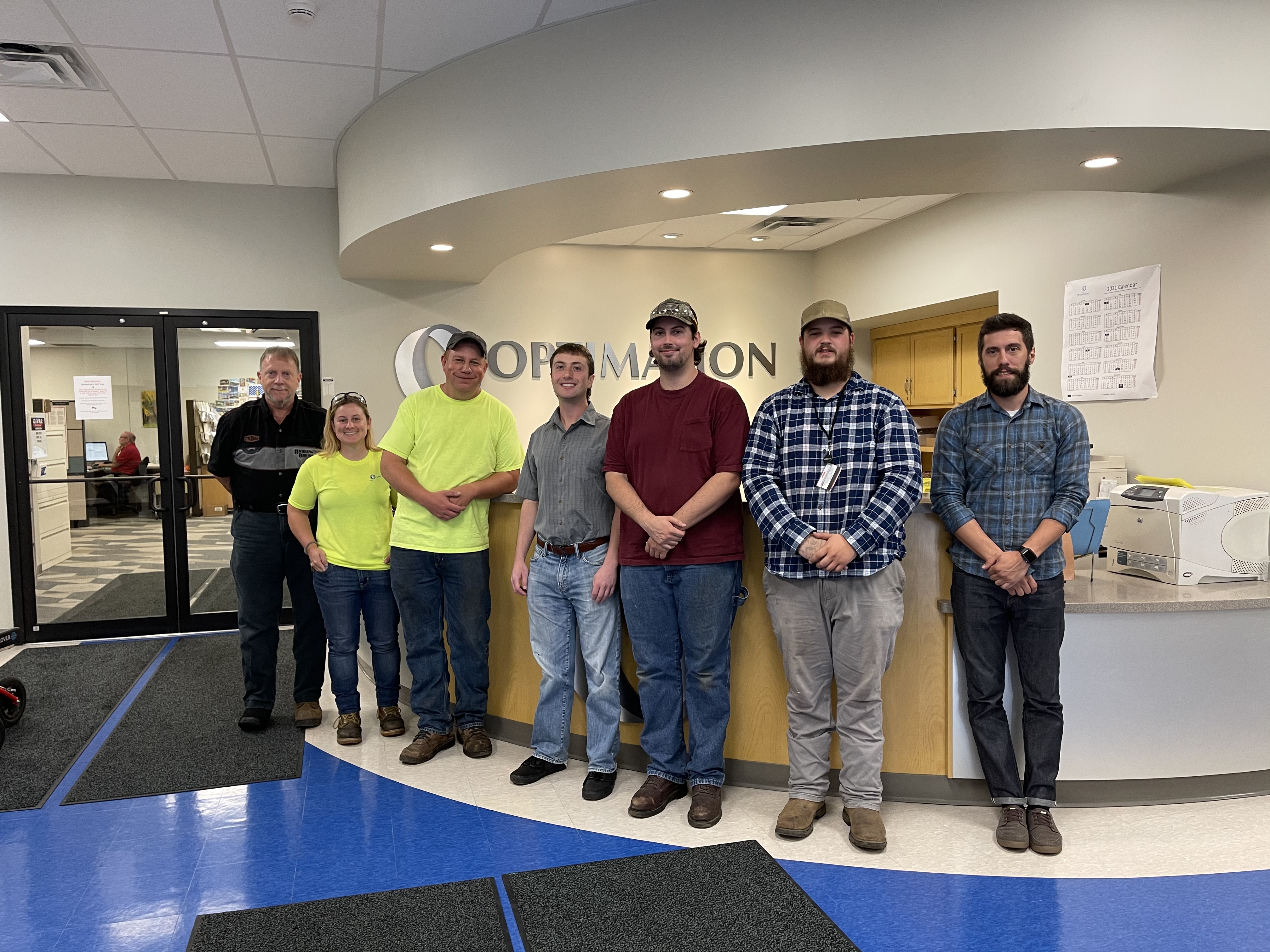 Optimation Technology has been hiring to keep up with the large demand of new projects coming down the pipe. We have hired 12 new employees within the last year.
Eugene Gallagher (Senior Controls Engineer), Tim Reynolds (Mechanical Designer), Nathan Winter (Mechanical Engineer), Ben Friedel (Controls Engineer), Chad Timothy (Truck Driver), Noah Robbins (Shipping and Receiving), Cierra Collins (Electrical Apprentice), Matt Wise (Electrical Apprentice), Jake Ingalls (Pipefitter Apprentice), Gene Papaleo (Journeyman Electrician), Stephanie Wager (Logistics and Materials Management), and Henry Bleier (Fab Shop Manager) joined our Optimation team adding significant value to our customers.
With these skill sets being added to our team we can accept even more projects, as well as giving more opportunities to the Rochester area. We are looking for more employees in the following areas:
Chemical Engineers
Controls Engineers
Process Designers
Instrumentation/Electrical Designers
Machine Design Engineer
Sheet Metal Journeyman
We will also probably look at adding a new class of apprentices and maybe some additional trades positions.
If any of these positions interest you, please submit your resume here: https://www.optimation.us/submit-resume/
Or Contact Us:
{{cta('81d8e030-97be-4420-ab03-a44363808a26′)}}