Okay, Boomer: Demand for Skilled Trades in America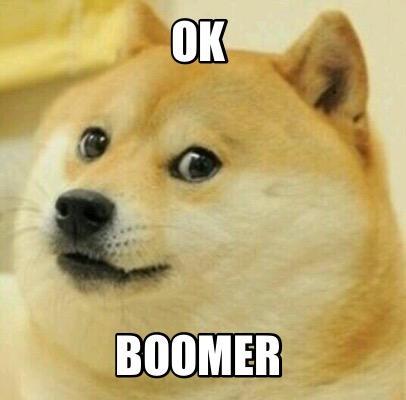 By now, everyone has heard of it. The expression 'ok boomer' went viral all over the world. The term 'boomer' is short for 'Baby Boomer', a term first introduced as a name for the generation of people born between 1946 and 1964. During that period, the first decades after World War II, there was a dramatic increase, a 'boom' in number of births. But right now, the term is used to refer to people seen as characterized by a common set of dominant values and concerns. 'Boomer' has become a nickname for someone who is old, very conservative and narrow-minded.
After the rise of 'ok boomer' on 4Chan, Reddit, Twitter and TikTok, the term was quickly used in all sorts of social media posts and memes. It is used to shut people up, and today it doesn't even really matter whether they actually are boomers generationally or not. For example, my Gen Z brother likes to say to me "okay boomer, chill out", while I am a millennial. Millennial's and Generation Z people, like my brother, use it to reply to cringey tweets, posts and pictures. Some Generation Z'ers have turned this into a business. For instance, Shannon O'Connor designed merch with the text 'ok boomer', and after some TikTok promotion, she received orders for more than $10.000 worth of merch in total. New Zealand politician Chloe Swarbirck used the term in a debate after getting heckled by an older politician; that video also went viral.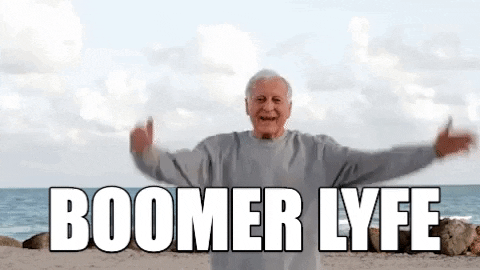 Now that I've explained the title of this post, let's get into why we are actually here; what happens when The Boomers retire?
Boomers hold a sizable majority of the following positions:
1. 542,680 Electricians
2. 262,170 Civil Engineers
3. 5,088,030 Construction and Extraction Occupations
4. 403,100 Welding, Soldering and Brazing Workers
5. 392,460 Pipe layers, Plumbers, Pipe fitters and Steamfitters
6. 258,630 Mechanical Engineers
7. 251,700 Heating and Cooling
8. 168,100 Electrical Engineers
9. 391,130 Machinists
10. 230,580 Industrial Engineers
11. 306,860 Industrial Machinery Mechanics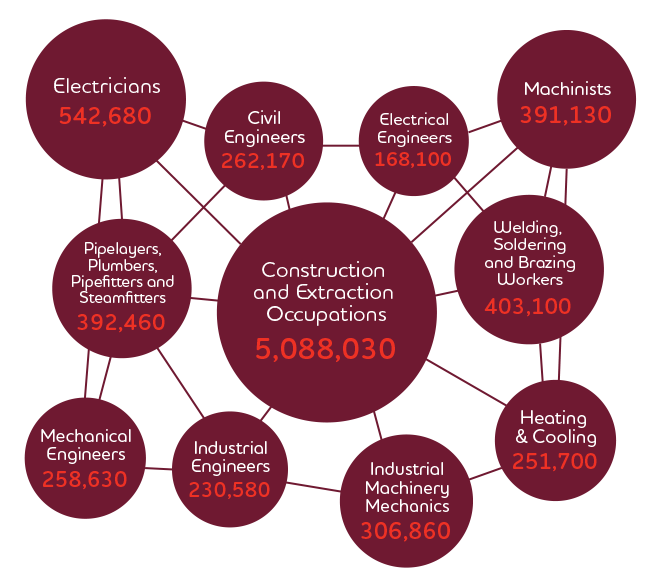 Picture Source: Adeccousa.com https://www.adeccousa.com/employers/resources/skilled-trades-in-demand/
62% of firms are struggling to fill these important skilled trade positions.
America is facing a massive skilled labor shortage. According to the Department of Labor, the US economy had 7.6 million unfilled jobs, but only 6.5 million people were looking for work as of January 2019 and it is more apparent than ever that our country is suffering because of it.
What will happen if nothing is done? An estimated 31 million positions will be vacant, 32% of billion-dollar manufacturers estimate they'll lose over $100 million as Boomers retire, and 80% of firms predict a shortfall of qualified skilled trade workers, according to an Associated Contractors of America (AGC) survey.
"Labor shortages in the construction industry remain significant and widespread," said Ken Simonson, AGC's chief economist. "The best way to encourage continued economic growth, make it easier to rebuild aging infrastructure and place more young adults into high-paying careers is to address construction workforce shortages."
President Trump has proposed a $1-trillion, 10-year infrastructure plan that, unlike an earlier proposal of his, would draw completely on federal funding. Administration officials haven't yet identified how to raise the revenue to cover the entire $1-trillion price tag, however. If they get this done, the impact on skilled labor jobs will be massive, to say the least.
Putting federal infrastructure spending aside, there is still projected growth for multiple business trades. The Bureau of Labor Statistics projects better than average employment in the building trades at least through 2026. But what happens if there aren't enough workers to employ?
There's a multitude of reasons for the demand for skilled trades, one of which being the baby boomer generation retiring in conjunction with our culture's emphasis on going to college. Many high schools look to their university placement as the best judge of a quality education. This is unfortunate for students who may just not be a good fit for college, especially when there is rarely information given to inform students of non-collegiate options. They give college a try, but eventually drop out and feel as though they failed, when in reality they shouldn't have pushed in that direction from the start.
Luckily, Congress is already working to address this issue. U.S. Representatives Anthony Gonzalez (R-OH) and Cedric Richmond (D-LA) introduced H.R. 3497, the Jumpstart Our Businesses By Supporting Students (JOBS) Act. This bill expands federal educational grant eligibility to technical school training, incentivizing students to pursue opportunities other than the traditional four-year degree.
What else can be done to fill this gap?
Training Partnerships: Manufacturers teaming with educators to establish training programs for students.
Mentorship Programs: Pairing individual students with skilled trades workers.
Two-year Colleges & Trades Schools: Encouraging more attendance in two-year colleges and trade schools where students learn trade-specific skills.
Apprenticeships: Students working onsite with skilled trades workers. Learn more here about Optimation's apprenticeship program.
With the world buzzing around the coronavirus pandemic and how this is affecting businesses, another thing to note would be that construction, manufacturing, etc. have been deemed as "essential" during this crisis. As far as job security goes, this may be the biggest display of how important these jobs are to America.
With tens of thousands of current job openings and hundreds of thousands anticipated over the coming year it is important to allow the upcoming generations know of their options when choosing career paths. There is alternatives to going to college that are incredibly rewarding.
Rewarding, essential, hard work, long term opportunity with good pay? Sounds like the American dream to me.
{{cta('7c3abaf7-ff9d-4963-8cae-497645c70425')}}
{{cta('3cf03ca9-1755-4f15-8d19-e73263d48eb2')}}
Sources:
Adecco: https://www.adeccousa.com/employers/resources/skilled-trades-in-demand/
Express Employment Professionals: https://www.expresspros.com/Job-Seekers/Types-of-Jobs/Service-Line-Articles/Skilled-Trade-Jobs/Articles/Skilled-Trades-Beyond-2020.aspx?&referrer=http://www.expresspros.com/Job-Seekers/Types-of-Jobs/Skilled-Trade-Jobs.aspx
CNN: https://www.cnn.com/2013/11/06/us/baby-boomer-generation-fast-facts/index.html
Forbes: https://www.forbes.com/sites/sarahchamberlain/2019/08/21/addressing-the-skilled-labor-shortage-in-america/#1a934013181d
U.S. Bureau of Labor Statistics: https://www.bls.gov/careeroutlook/2018/article/careers-in-construction.htm