National Manufacturing Week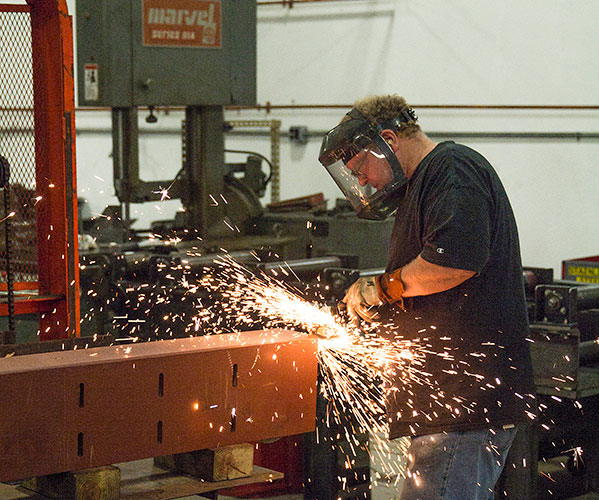 The first week in October was designated as National Manufacturing Week in the United States. President Trump made a proclamation, as President Obama did before him. Friday of National Manufacturing Week is proclaimed Manufacturing Day. Manufacturing Week and Manufacturing Day are a celebration of modern manufacturing to inspire the next generation of manufacturers. In Rochester, we held some activities planned to help with this celebration. The Rochester Technology and Manufacturing Association held an open house for high school students featuring displays and sessions showing them the opportunities that are available in manufacturing and encouraging them take the math and science classes needed to be eligible for these professions. Optimation participated in this event which was held at Eastman Business Park. Over 300 high school students participated.
While Manufacturing Week is officially the first week in October, many companies and community organizations around the country plan their events all through October on days that works best for them. The goal of manufacturers during October is to educate students, educators, businesspeople, media, and politicians about manufacturing careers and to improve the public's perceptions of manufacturing, what it means for jobs and the economy, and how important it is for the future of the United States.
While October is a month to promote the future of manufacturing, there is already much to celebrate in the US manufacturing industry in 2017. The Institute for Supply Management (ISM) collects data and metrics about manufacturing and manufacturing and publishes this data in a number of manufacturing indexes in the United States. Among the reassuring data they have published was the fact that in September 2017 American manufacturing expanded at the fastest pace in 13 years. In part this is attributed to needs created by the effects from two major hurricanes. But the baseline data was also good.
The ISM said that in September the Factory Index climbed to 60.8, the highest since May 2004. (An index of 50 is neutral. Higher means expansion, lower means contraction.) The index for of new orders increased to 64.6 from 60.3, the strongest since February. And finally, the Manufacturing Employment Gauge rose to 60.3, the best reading in more than six years. 17 of 18 industries reported growth in September.
And a final bit of positive data stated that two-thirds of manufacturers said that they would invest in new plants and equipment, and hire new workers if the lower 20 percent corporate tax rate is passed by congress. For the present things are moving in the right direction. It is a great month to celebrate manufacturing!