Improving Chemical Manufacturing in America
Optimation creates some of the most unique and innovative manufacturing processes and machines in the world. In order to do this, Optimation employees about a hundred engineers in a variety of industrial specialties and employs about a hundred tradesmen engaged in the industrial trades. Recently, I have been blogging about a few of our favorite projects in a variety of industries. Some of these projects were done for large established companies while many others have been completed for small startup companies. Some were totally new technologies, some to improve existing processes, and some simply to increase capacity. Optimation has hundreds of clients and completes over 1,000 different projects each year. A large percentage of what Optimation designs and creates includes research and development. Our passion at Optimation is to grow the manufacturing base in the United States. Yankee ingenuity and American creativity provide the innovation that can make this happen. Optimation engineers create the designs. Our skilled journeymen bring these designs to life.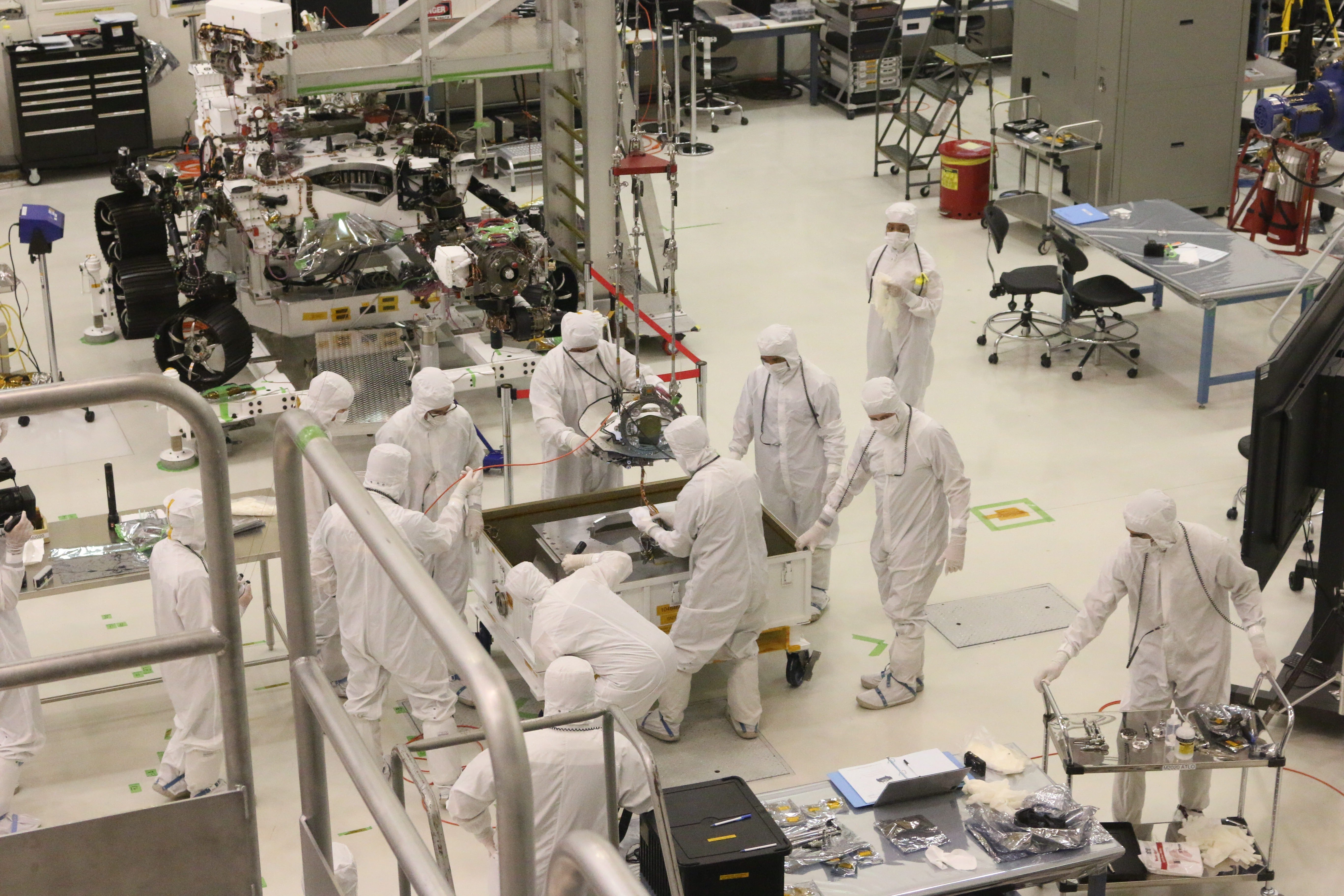 Optimation works in a large variety of industries. These include food, pharmaceutical, chemical, automotive, glass, oil and gas and industrial manufacturing. In this blog I have included a few projects in the chemical manufacturing industry.
Novomer
It is common for us to receive requests from companies who have patents and early lab success, but internally do not have the technical resources to scale their innovations up to a commercially viable production scale. That was the case of request made to Optimation by Novomer. Reducing carbon emissions and reducing waste have long been goals of many individuals, companies, and governments. Groups of scientists at university laboratories work hard to find solutions for these problems. In the early 2000s this was one of the research projects being explored at Cornell University. They developed a family of catalysts which allowed carbon dioxide and other renewable materials to be transformed into polymers and plastics. In 2005 the intellectual property rights for this technology was sold to a start up company called Novomer. Using their new technology, Novomer pioneered the development of low-cost, high-performance, green plastics, polymers and other chemicals that could be produced cost effectively. Not only was Novomer's technology unique compared to traditional petrochemical or fermentation-based methods of polymer production. It is also unique in that the plastics manufactured in this way are also biodegradable.
Novomer's early developments were carried out at their research lab and pilot sized vessels. In 2010 they reached a relationship with Kodak to modify some existing chemical manufacturing infrastructure to expand their manufacturing capability. Optimation was engaged by Novomer to design necessary changes to these systems. Optimation engineers designed modifications to the equipment and developed new control systems for the Novomer processes. Optimation was able to scale up the process utilizing 2000-gallon reactors. The results were technically successful and proved economically successful as well. Optimation and Novomer continued to work together in improving the products and processes for the next five years. Their efforts were so successful that in 2016 Novomer sold their Converge Polyols division to the Saudi company ARAMCO in a transaction valued at $100 Million. Novomer continues to do research on green plastics and is working on plastics created from carbon monoxide. ARAMCO continues in the use and commercialization of the green plastic technology it now owns.
An Upstate New York Chemical Company
In some cases, the technology is well known and there is less technical innovation required for the products and more effort required to create or increase capacity. This was the situation with a chemical manufacturer located in upstate New York. They had an incident in a portion of their manufacturing facility that destroyed much of the building and destroyed a significant portion of their production equipment. They had existing contracts with their own clients for the chemicals made in this facility. Their goal was to rebuild this plant as quickly as was technically practical. To do this they engaged Optimation. There were several reasons for choosing Optimation. Optimation was familiar with the processes in the plant; Optimation had available resources. Most significantly, Optimation employed both the engineering staff and the trade staff to design and to rebuild the plant. By working hand in hand, it was possible to fast track the process, beginning construction, in many cases, prior to having a completely detailed design in place. Cost was also reduced by building with less detailed drawings since the engineers and tradesmen knew each other well and could communicate many of the requirements verbally.
Optimation designed the new building and the client hired a construction firm to build it based on this design. Optimation designed and released the new process equipment to go into the building, as well as the new utilities. Optimation was then hired to do both the mechanical and electrical work, including utilities, switchgear, motor control centers, and all the process equipment procurement and installation. The goal was to replace the equipment in kind as much as possible. Some of the equipment, especially portions of the control system, had to be redesigned and upgraded due to its age and advances in technology. New, upgraded, switchgear, transfer switches, MCCs, etc. was used. Skids were designed and built for the process equipment. These could be fabricated in advance in the shop and then moved into the new building when it was completed. This process expedited the installation and reduced downtime. A large pipe rack was designed and built in Optimation's shop, in sections. The pipe was installed on the sections and painted. The sections were moved to the site, hoisted onto the roof, and welded together. This made for a very efficient process and saved a lot of installation time in the field. Block walls were redesigned and reinforced to meet current building codes. In the new design the roof of the building was supported by building steel instead of the walls. Any future incidents should not have the same level of impact on the building and processes.
This was a very fast-track project. Optimation went from a pile of rubble to commissioning the new facility in about 6 months. Lead times for purchased components were the major challenge. Lead times for explosion-proof components were often long. Several areas of the building were classified C1D1, which dictated that special components be used. Not all parts of the building were destroyed in the explosion. But parts that were remaining were unsafe for use as they were left standing. In addition to the portion of the building replaced. Optimation Engineers designed structural fixes and worked with an outside vendor to implement the fixes. Commissioning on the rebuilt plant happened on schedule, successfully.
Kodak Alaris
Kodak Alaris is a leading provider of information capture solutions. Kodak Alaris is a spinoff of Eastman Kodak and at its core has many of the same process and technologies as its parent. Their technologies include document scanners, photographic paper production, printing kiosks and suite of consumer apps. To meet these needs Kodak Alaris is a manufacturer of chemicals and film. It requires a great deal of quality control to make sure that these products, and the processes to manufacture them, are consistent and of a high quality. They recently identified a need to monitor their processes to manage and control variability and quality. Optimation has a software program, developed at Kodak, designed to do exactly that. This software is called Process Monitor, or PM for short.
Optimation implemented PM for Kodak Alaris at their Colorado facility. At this plant they make precision, light-sensitive chemicals used for film coating applications. To verify consistency of the process over 2000 process and product measures are evaluated multiple times a day. The PM application is used to statistically measure how well production systems are operating, and to identify abnormal process and product measures as the occur so remedial actions can be taken if needed before serious problems develop. The displayed information is presented in a simple manner, so items of interest or concern are clearly highlighted. The result is an ability to measure, control, and validate each of the parameters and hence the overall consistency of the product.
The implementation was effective, quality was improved, and Kodak Alaris spoke highly of the results. "We appreciate Optimation teaming with Kodak to implement Process Monitor (PM) for our production facility in Windsor, Colorado. They have proven to be a knowledgeable, proactive, and flexible partner with "skin in the game" to ensure our success. We have been using PM's precursor in our operations for over 15 years and it has been key to enabling us to consistently make high quality products in a productive manner. PM is like this precursor on steroids". In addition to containing the same functionality as PV Suite III, Process Monitor has much new capability now available for our production operators, engineers, and maintenance staff to help them perform well and make great products. We now have a system that will help ensure our production facility runs smoothly into the future."
{{cta('81d8e030-97be-4420-ab03-a44363808a26′,'justifycenter')}}