Ektachrome, Twinkies And Polaroid – Iconic Products Resurrected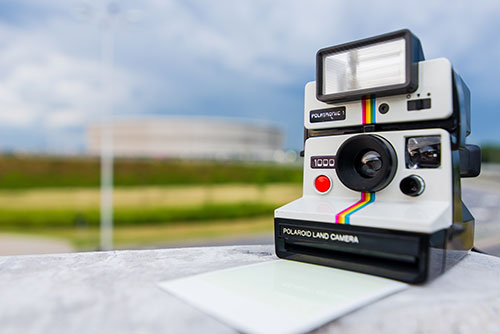 Some products are just too significant to die. Or so it would seem. A few that come to mind are Wonder Bread, Twinkies, the Polaroid Camera and now Ektachrome film. A question we might ask is if the product was so great in the first place why did it disappear from the marketplace. And what makes companies believe that if they reinstate a previously failed product it will succeed the second time? Reasons may vary from situation to situation. And it may be a matter of timing. Although it isn't a single brand, the sale of vinyl records is one example of the rebound of what appeared to be an obsolete product. Sales of vinyl in 2016 reached a 25-year high. More than three million LPs were sold in 2016, the highest number since 1991. Spending on vinyl outstripped that spent on digital downloads.
Four years ago, Wonder Bread and Twinkies were both dead. These iconic products were killed in a bankruptcy that shut down the once-thriving Hostess bakeries. In their case, it appears that the demand for Twinkies was still there, but that manufacturing costs were out of line with market conditions. The owners who purchased the brand from bankruptcy were able to overcome the original challenges of labor turmoil and debt burdens that shuttered 36 bakeries and cost the jobs of 18,500 workers. Sales are brisk today. During the past twelve months, the stock of Hostess Brands has nearly doubled.
Polaroid, best known for instant film and cameras was founded in 1937. Polaroid was synonymous with instant photography, something that for years even the digital giant Kodak was unable to produce. At its peak Polaroid employed twenty thousand people and had sales of over three billion dollars. Then came digital photography and the ability to see pictures on the camera screen instantly. Polaroid Corporation was declared bankrupt in 2001. A new Polaroid company now owns the brands and has tried a variety of cameras and other devices with very limited success. Earlier this year Polaroid introduced a new analog/digital camera that has stirred some interest. It looks just like an original Polaroid camera for the nostalgia buffs. But it comes with a four-inch touch screen that allows editing, framing, and the addition of text to pictures. It boasts Bluetooth and a built-in printer. You can even import pictures from your phone to print from your Polaroid. The new camera won't ship until late 2017 so we won't know how this "throwback" will fare. Polaroid is owned by private equity so we can't gauge the response of the market.
Another iconic product reintroduced in 2017 was Ektachrome Film. In 2012, Kodak discontinued Ektachrome at the same time it was going through its own bankruptcy. The explanation was declining sales. In 2017, Ektachrome will be revived for both still photography and motion pictures in the form of Super8. Kodak says that their customers are telling them that they want it back. Steven Overman, Kodak's chief marketing officer, said they are "seeing a broad resurgence of excitement about capturing images on film." He also said that "Kodak is committed to continuing to manufacture film as an irreplaceable medium for image creators to capture their artistic vision." The jury is out on how successful this venture will be. It will require introduction of new cameras, or the location of lots old ones. And manufacturing machines will need to be updated and put back into operating condition. Not everyone is betting on huge success for the resurgence of analog film. The market has not been kind to Kodak recently. Stock values are off by 30 percent in 2017, despite the surge in the market as whole.
Those of us in Rochester are cheering Kodak on and hope each venture will be very successful.