Digital Manufacturing for Small Manufacturers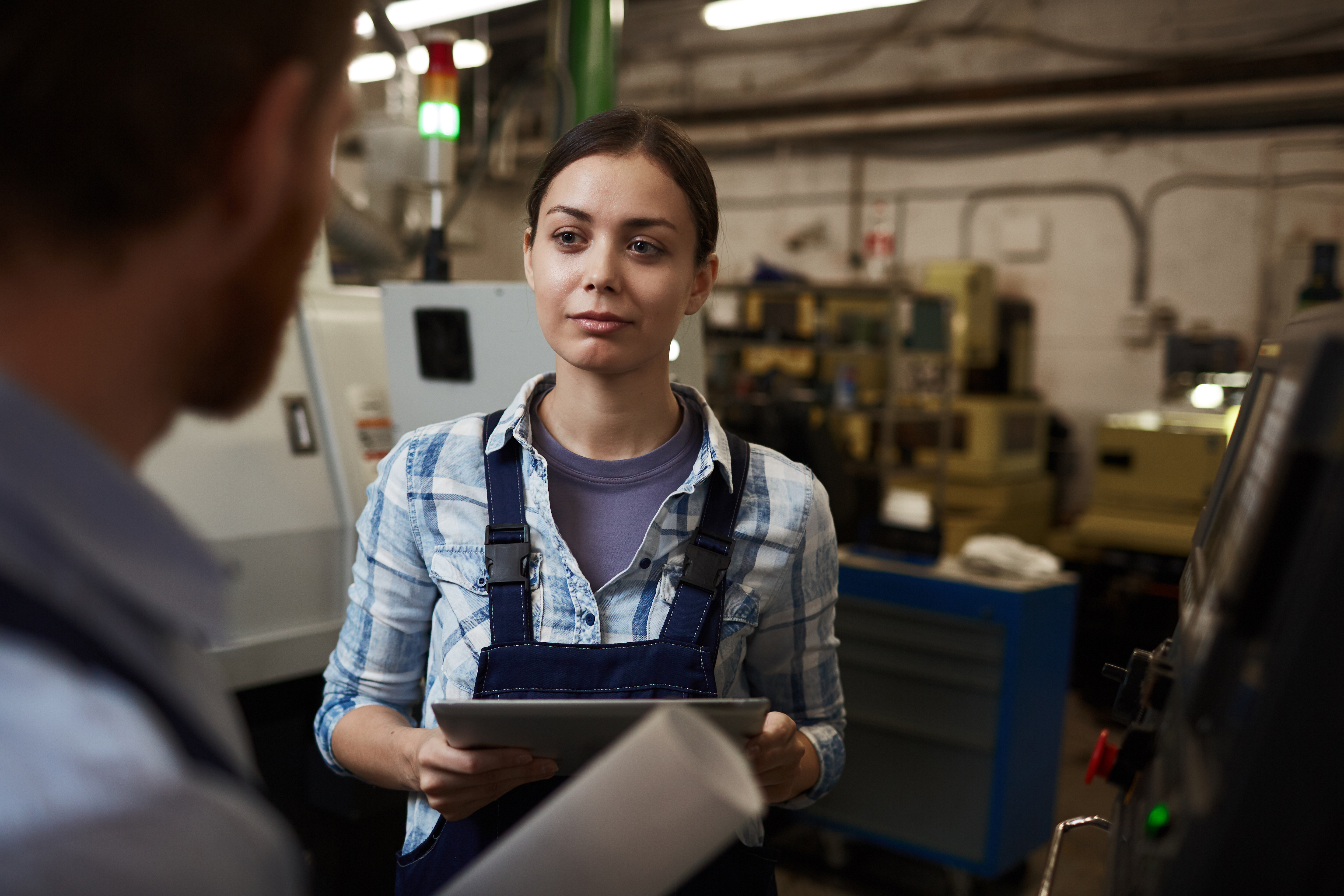 It has been a decade since Siemens introduced the term Industry 4.0 at the Hanover Fair. The concept was to promote computerization, or digital manufacturing, to industrial plants. Of course, there were already many computers used for automation and control in manufacturing prior to that, but Industry 4.0 defined a set of core principals to be used. Siemens defined a data driven, artificial intelligence powered network to create smart factories. Other digital technologies were tied in as well including big data, robotics, 3D printing and virtual reality.
While the concepts were real, and the technologies were available, implementation of Industry 4.0 in manufacturing plants was slow. Retrofitting existing plants was a challenge and only large manufacturers could afford to do implantation on a large scale. For the initial decade digital manufacturing for small manufacturers was the exception rather than the rule. This was regrettable since small and medium-sized manufacturers make up most of the manufacturing industry.
But the situation is changing for US manufacturing. The impact and demands of the pandemic have accelerated reshoring and an increase of US manufacturing, including new facilities, both large and small. With new plants the options for technology are much broader. More U.S. companies will embrace Industry 4.0 technology or digital manufacturing that support robotics, automation, data analytics, and additive manufacturing. How can small manufacturers take advantage of and implement new digital technologies? Many small manufacturers have, for the past decade viewed embracing Industry 4.0, or going digital, as a mirage. It was something they heard about but didn't quite understand or embrace. A recent survey on the subject sent to small manufacturers asked the question, "What is needed to get started?" 66% asked how they could start and requested some real-world successful examples to help them get started. There aren't a lot of them to share yet.
At an entry level is the use of digital technology to collect and process information. Using this information and digital communications efficiencies can be improved with supply chains both upstream and downstream from the manufacturing plant. Product design and customization can be optimized to meet market demands. Schedules can be optimized to meet these demands and adjusted to factor in schedules and availability of materials. Digital technology increases the efficiency of the factory and offers new ways to make decisions in real time to increase and improve processes and production. One study found that the use of digital manufacturing can reduce time to market by 20-50%. Machine maintenance operations can be built into the digital model as well. Another study found that the use of digital preventive maintenance tracking and intelligence can reduce machine downtime by 30-50%.
Achieving these is challenging. Users need to understand which platforms best fit their application and implement technical training and resources to sustain the initial investment in automation and robotics technology. Fortunately, the major automation suppliers have simplified the process for small and medium manufacturers. Rockwell has introduced a product they call the "Connected Enterprise." They say that the Connected Enterprise is a gateway to digital transformation. Using it provides connected smart devices that open new windows of visibility into processes. Data and analytics enable better and faster decision making, seamless connectivity and spur new collaboration. Manufacturers using this develop smart manufacturing that is the gateway to digital transformation. It's an integrated approach that brings together software, data, and control systems to model, simulate, analyze, control, and optimize a product's design and manufacturing process, as well as the ongoing operation, maintenance and end of life phases.
Siemens has a similar offering that they call the Siemens Digital Enterprise. The Digital Enterprise enables companies of every sector to integrate and digitalize their business processes. Siemens' approach comprises offerings for product design, production planning or process and plant design, production engineering or engineering and commissioning. It also includes automation and services. Suppliers and logistics can also be integrated, based on a consistent collaboration platform. Companies can start with digitalization at any step of their value chain, for greenfield and brownfield plants, and based on standardized and open interfaces.
Independent of the tools used to implement a digital transformation it is important to have a plan before going forward. The plan should begin with the goals and needs of the plant including production requirements for both types of products and throughputs. Building on this can be a roadmap to achieving the goals. At this point it might be useful to engage a systems integrator familiar with the process and products to assist with the design and implementation. They can develop all the functional documents and review possible solutions to recommend the best fit. This plan as it is detailed should identify more sophisticated pieces of digital technology and where they might fit, be cost effective or improve ROI. These technologies might include digital twin, or virtual replicas of parts of the plant or its products. These leaders in the plant can get involved with modeling and can achieve real-time process optimization. Where appropriate more advanced artificial intelligence, additive manufacturing, robots or collaborative robots, or can be included in the design. Collaborative robots, often called cobots, can enable digital manufacturing at small companies. They can operate near humans and are much safer than traditional industrial robots.
The good news is that during the past decade, since the introduction of Industry 4.0 and digitization of the factory, there has been a significant decrease in the cost of digital technologies and the equipment to support them. The return on investment is higher and the time and effort to implement is much lower. Manageable investments in digital technologies, in cost and time, can provide amazing results. The rewards can be great. Greater manufacturing flexibility can be achieved in addition to increased production and higher quality.
Many of the needs as well as the advancements have been accelerated by the pandemic. At times difficulties and challenges can be used to accelerate progress and achieve improved results. This is clearly the case with the COVID-19 pandemic and the reshoring of essential manufacturing in the United States that followed it.
Want to learn more about how we can help reshore essential manufacturing?
{{cta('9abc5baf-6e95-4bdb-b8f2-83de74c8921b','justifycenter')}}