Delegation, Procrastination and Time Management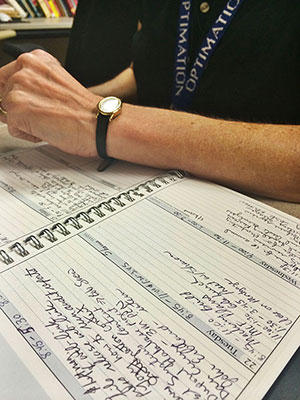 Do you know anyone who routinely loses their vacation at the end of the year because they have been too busy working all year to be able to be able to plan it or schedule it? Do you know people who are never able to keep up with their workload but are too busy to be able to train someone to help them, or maybe too busy to be able to delegate anything to someone fully qualified to help them? Perhaps they make the excuse that it is easier or faster to do a task themselves than to delegate it to someone else. There may be a little bit of those traits in each of us. But the further we go down those paths, the less effective we become in doing our jobs and creating paths for success in our own lives.
There is a strong correlation between our own productivity, and our ability to manage time and to delegate effectively to others, either in our own company or hired from outside. Effective leaders and managers are able to leverage their own time by bringing others alongside them to help get things done, grow the organization and build effective teams.
Even worse than not being able to delegate are times when we may be so busy or so disorganized that we actually waste time and procrastinate rather than working effectively toward our goals. There are questions we can ask ourselves that will help us to learn more about our own behavior and in time perhaps learn how to overcome some ineffective habits. One question we might ask is, after a busy day, do we leave our workplace tired and satisfied? Or perhaps do we leave just tired? Sometimes we can be very busy but the activities we chose to spend our time on are not the ones with real priority and not the tasks that help us reach our ultimate goals. To be effective we need to be organized and have our priorities established appropriately. Taking on low priority tasks can be a way to escape tackling the projects that matter and a way to procrastinate and waste time. It can lead to failure for us reach real goals assigned to us.
When we are buried in work and it seems like there is no way out, remember that there is. It is called delegation. Deep inside we all know that if we can effectively delegate we can share our load and leverage our own time and skills. Effective delegation is a sign of a well-organized person, a leader and someone unlikely to be wasting time procrastinating. There are a few questions we can ask to see how well we fit which profile.
Do you feel like you can't take a day off or things won't stay on track? Do you ever have to work longer hours than everyone else in your group? Do you feel like no one else can do it right besides you? Do you hoard work? After you ask someone to help you do you micromanage the tasks you have delegated?
If you're part of a manufacturing plant that needs upgrades or enhancements to keep the operation effective and improve production you should consider delegation of the plant upgrades. This could include data collection, automation or modernization. At Optimation we have a staff of talented engineers, programmers, technicians and tradesmen who can take on the tasks you wish to delegate, will need little supervision, and can lighten your load so you enjoy summer far more.
{{cta('b8542585-e6a9-4c2f-821f-8269c5261b5a')}}