Alternative Energy isn't alternative anymore.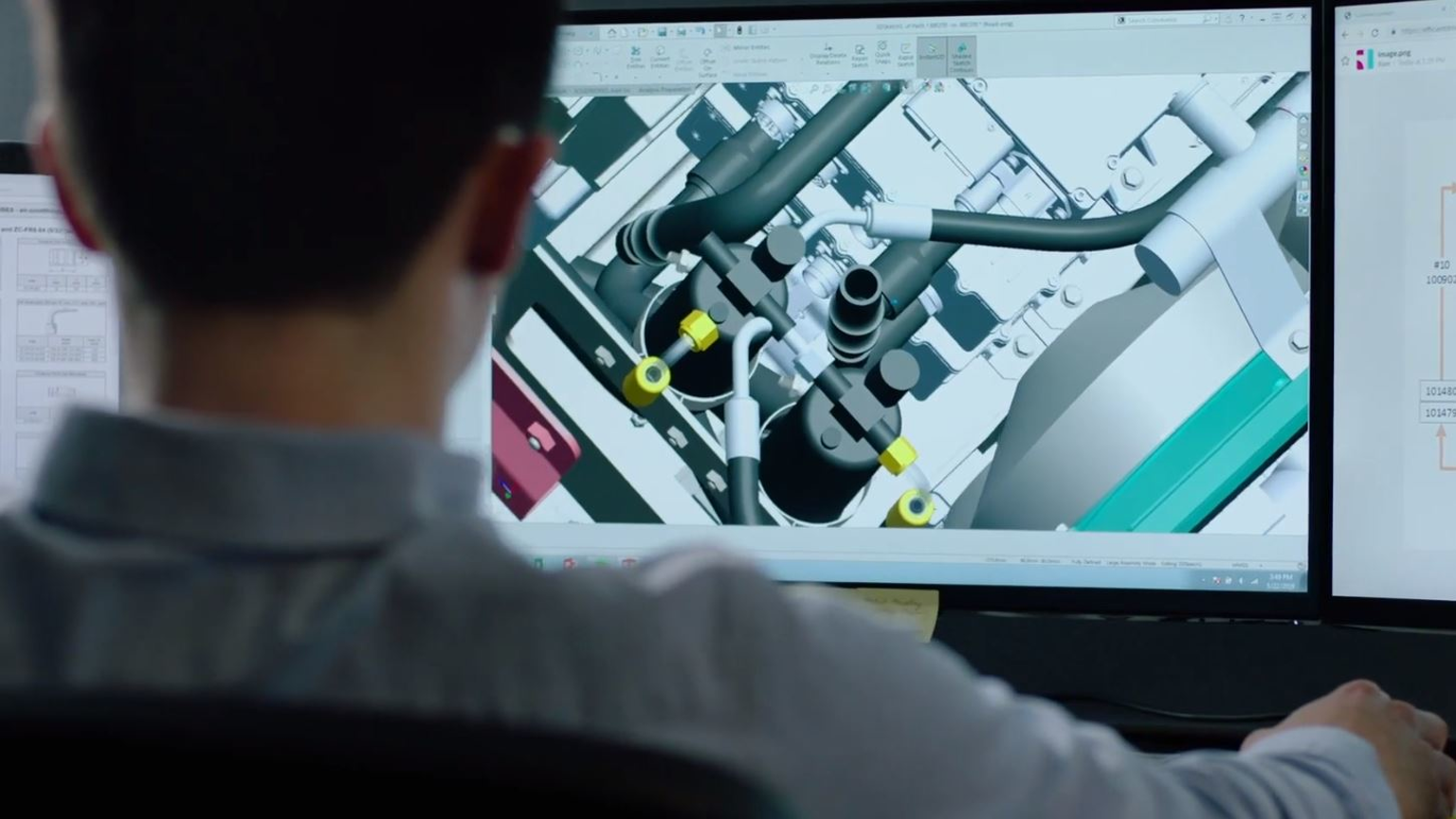 Technologies such as fuel cells are not just for NASA. It is true fuel cells helped get humans into space and to the moon 50-60 years ago and will soon perhaps to Mars. But those fuel cells weren't cost-effective enough to become accessible to other applications that are more familiar to us, like driving a car or powering our offices and homes. Nuclear plants, coal-fired utilities, and natural gas along with petroleum led the way for decades.
Now, what was considered "Alternative Energy" is mainstream. It is primary. All kinds of electric vehicles are powered by hydrogen fuel cell engines or high-tech batteries. They are replacing gasoline and diesel engines which have been the workhorses of American transportation for the past hundred years. Optimation and other engineering and manufacturing firms are participating in the advancement of the production of these fuel cells, wind power systems, solar panels, batteries, and more right here in Rochester, our headquarters city.
Data centers and other energy mass-consuming enterprises are moving to the new wave of power sources. Uninterruptible power supplies (UPS) and other traditionally conventional power systems are moving to these new energy sources as well.
Logistics is a leader. Material handling. Some of the world's largest and busiest shipping ports are moving their cargos with electric vehicles. Forklifts for their short hauls, high volume, and ready recharging and refueling environment are early adopters. Over the road trucks that also run routes compatible with that same paradigm such as delivery trucks are moving to this new model.
Wind farms are producing electricity on a large scale in many countries around the world, both on-and off-shore. Industry mainstays such as GE in their Renewable Energy business are innovating wind and other energy sources into new frontiers, aggressively pushing boundaries, making wind turbines and their supporting infrastructure more economical, environmentally friendly, and increasingly efficient.
Is there a tipping point? Is there a time at which these energy sources formerly known as alternative will become the norm? Will we see fossil fuels fade into the history books? What is causing this transformative development in transportation and other industries in our not-so-new century? Where is it happening, and what are American manufacturers who want to participate in the energy evolution doing to make this happen?
The tipping point can be when you buy your fist electric car. Then it has become personal. The tipping point can be when wind produces more electricity than coal-fired plants. It can be when public transportation is predominantly running on hydrogen fuel cells — and those fuel cells are running on green hydrogen (H2 made from non-fossil fuel feedstocks). It can even be when governmental agencies say it is, mandating emissions standards to Zero levels.
What is the future of fossil fuels? Will they go away? What will become of the massive infrastructure of oil and gas companies and carriers that helped usher in the prosperity of the industrial revolution(s) particularly in the last one-and-a-half centuries? That is for crystal balls to say. Perhaps some properties of some fossil fuels are such that they are truly indispensable and/or irreplaceable. At least in the next couple of generations. Hybrid solutions such as we see today in many vehicles offer a glimpse into their sunsetting potential, partnering with electric or other technologies until consumers and other stakeholders can get the greatest performance at affordable pricing, while adopting and supporting the advance of new energy paradigms such as high-density batteries. Do not expect ExxonMobil, Shell, Total or others to vanish, or watch from the sidelines. They are active participants in the migration to these new models of energy provision, investing heavily and creatively into many of these clean technologies as they emphasize their broad energy platform capabilities.
This is happening EVERYWHERE. Research and development have been going on for many years on a global scale. Public and private utilities and cooperatives have been moving from fossil fuel fired plants to more environmentally friendly energy sources. From Rochester, NY to Antwerp in Belgium, advances in development and usage of these energy sources are increasingly common. At Optimation we are co-developing with GE process technology for additive manufactured (3-D printed) concrete bases to support giant wind turbine towers and print them right in place at a wind farm. That means a better tower, helping enable more wind powered electricity generation, and jobs for western NY. Whether the windmills dot the landscape in the Texas flatlands, the NY Finger Lakes hilltops, or the coastline in Belgium, Holland, or China, the more zero-emission electricity produced by wind, hydropower, green hydrogen, the better off we will be! And if you're reading this in western NY, it is happening literally in your backyard.
Certainly, more work needs to be done before clean tech catches up with the head start that fossil fuels has. But the now mainstream future is upon us, and it's creating jobs, driving us towards a cleaner environment, and advancing science and technology that will likely produce even more dramatic progress.
{{cta('81d8e030-97be-4420-ab03-a44363808a26′,'justifycenter')}}